English Schools' Partners, Mark Harrod Ltd Launch Fantastic Offer for Schools
Tuesday 10 July 2018By ESFA Office
Last Updated:
24/07/2018 11:50:26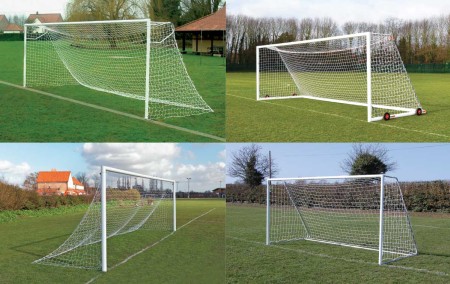 The ESFA's official goalpost suppliers offering a fantastic discount to ESFA members!
The ongoing partnership between the ESFA and Mark Harrod Ltd, one of the leading suppliers of sports products in the UK, has been strengthened by a fantastic offer they have put together just for ESFA members!
The team at Mark Harrod Ltd, offer an extensive range of equipment for many sports and have formed a deal especially for ESFA Members as part of the ongoing partnership between the two organisations.
This Summer, Mark Harrod Ltd have an exclusive offer for schools who are members of the English Schools Football Association. They are giving schools a 20% discount on a huge range of football goalpost packages. There are over 50 options to choose from including their top of the range models, budget models and some of their best sellers. To get your discount please call the Mark Harrod Ltd Sales Team on 01785 594421 with your ESFA membership details and discuss your requirements with one of the experts. They will do their best to offer the best quality product and service with great discount prices.
The ESFA are thrilled to have the chance to promote the products and services of Mark Harrod Ltd. and to also have the opportunity to offer our Members some fantastic discount opportunities. The quality of the products on offer are of such a high standard that we are very proud to be able to boast Mark Harrod Ltd as our Official Goalpost Suppliers.
If you would like more information about productsplease call Mark Harrod Ltd.'s expert team on 01785 594421 to discuss your equipment needs. Alternatively, click here to see the full range of products or call to order a copy of their catalogue.

Archived News
Seasons
Season 2017-2018
July 2018
10th :: English Schools' Partners, Mark Harrod Ltd Launch Fantastic Offer for Schools