ESFA Development Fund opens for 2018
Monday 09 July 2018By ESFA Office
Last Updated:
24/07/2018 11:50:26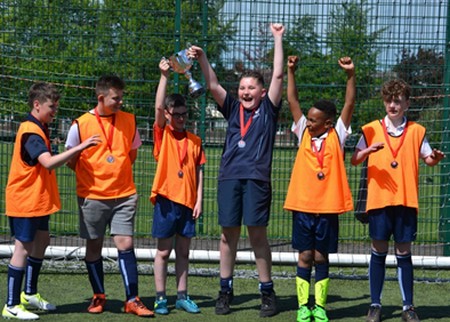 Since 2016, the ESFA Development Fund has helped to create over 3,500 new teams and offered playing opportunities for over 27,000 new participants through an investment of over £160,000 directly into the grassroots level of schools' football. We are pleased to announce that the application window is now open for 2018-19, 3 months earlier than ever before, following feedback from our membership and previous applicants.
The programme takes on some new priorities and guidelines which are listed in the documents and application form which you can find here. As ever, the funding can be used support the creation or expansion of new leagues and divisions, primary school football, disability football, futsal, girls competitions and much more. Schools, community trusts, County FA's and our more traditional County and District Associations have all benefitted from this funding in the past and can continue to do so again for the coming season.
The deadline for entries is Wednesday 19 September 2018 at 5pm, with applications to be sent to either Kieren Laverick or to the Development Department email. Good luck with your application!

Archived News
Seasons
Season 2017-2018
July 2018
09th :: ESFA Development Fund opens for 2018