The ESFA Danone Nations Cup Finals kick off at the Ricoh Arena this Weekend!
Tuesday 15 May 2018By ESFA Office
Last Updated:
10/02/2021 11:50:19
ESFA U11 Danone Nations Cup National Final will be held at the Ricoh Arena, Coventry on Saturday 19 May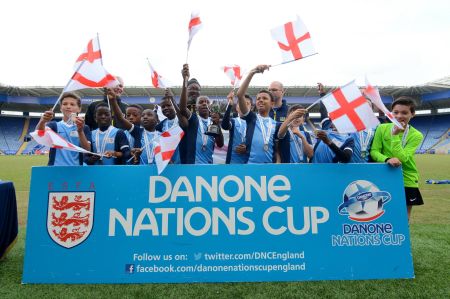 Some of the most talented primary school footballers in the country are set to play against each other this Saturday as part of the world's biggest football tournament for 10-12 year olds. Hosted at the renowned Ricoh Arena in Coventry, 32 primary school teams will get a taste of a 'professional football' experience while they compete in the ESFA Danone Nations Cup National Finals.
There is no entry fee to the arena and family, friends, locals or football enthusiasts are more than welcome to join us on the day and show their support from 11am on Saturday May 19th.
The competition is organised into four categories including: Schools' Cup, Small Schools' Cup, Girls' Cup and District Team Cup. Teams have progressed through a demanding qualifying process, earning their way through District Rounds, County Rounds and Regional Finals to qualify for the national finals. 2.5m children worldwide take part in the unique FIFA approved tournament with over 6,000 school football teams entered entering competition for boys and girls England. The earlier rounds delivered some tremendous examples of skill, teamwork and technical ability and it will continue at the Ricoh Arena on Saturday.
To find out more visit:
Archived News
Seasons
Season 2017-2018
May 2018
15th :: The ESFA Danone Nations Cup Finals kick off at the Ricoh Arena this Weekend!