Under 15 School Girls Final Trials Culminate this Weekend
Thursday 07 December 2017By ESFA Office
Last Updated:
10/02/2021 10:50:13
The culmination of the under 15 girls squad takes place this weekend at Stafford Town football club. This weekends' trial is the last of three rounds of selection for players to get through to team for the John Reid Trophy and the Bob Docherty Tournament next year.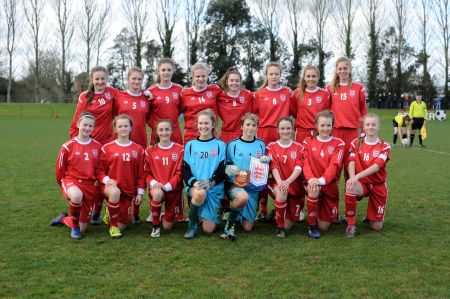 The trials have unearthed a high level of quality so far, with a number of standout players catching the eyes of selectors. The first round of regional trials took place in October with players in the North, Midlands, South East and South West competing with local players to be selected for their regional matches in November. This saw matches between the North and the Midland in Stafford and the South East against the South West at Thatcham Town. The cream of the crop definitely rose to the top in the trials with 34 girls making the final trials on Sunday the 10th December at Stafford Town FC.
The trials are open for all to attend and anyone who wished to come along is more than welcome to.

Archived News
Seasons
Season 2017-2018
December 2017
07th :: Under 15 School Girls Final Trials Culminate this Weekend