ESFA Danone Nations Cup Champions Middlesbrough PSFA represents England at the Danone Nations Cup 2017 World Final
Monday 25 September 2017By ESFA Office
Last Updated:
10/02/2021 10:50:09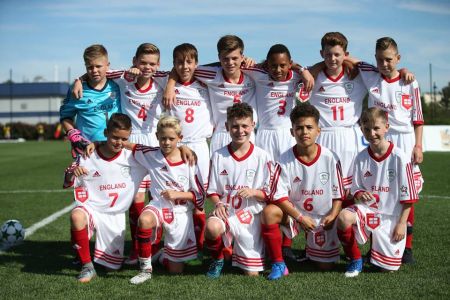 Middlesbrough Primary Schools FA at the Danone Nations Cup Finals
The Danone Nations Cup took place this weekend with England being represented at the Red Bull arena by Middlesbrough PSFA. The weekend long tournament is a festival of football is the biggest football tournament for 10 to 12 year olds, featuring 32 different national teams. Friday kicked off the qualification matches, done in a group format, with Team England up against Indonesia, South Africa and The United Arab Emirates.
The first match the England played was against the Indonesian team, when ended with a 2-0 defeat. This match was followed by a 3-2 defeat to South Africa in the second group game of the day. The final game of the stage was played against UAE and ended in a 2-1defeat. This unfortunately meant that England finished bottom of their group with no points. The group was topped by Indonesia who took maximum points and made it to the quarter finals of the tournament before losing to eventual winners Mexico.
The placement matches took place across the Saturday and Sunday for the England team. The first match was against Uruguay, which finished 2-0 in favour of the Uruguayans. The next match saw the English team pick up their inly victory of the tournament in a 3-0 victory over the team from Russia. The final Saturday game for England was against Poland. It finished 0-0 over the match and was then won 8-7 by the polish side in the penalty shootout.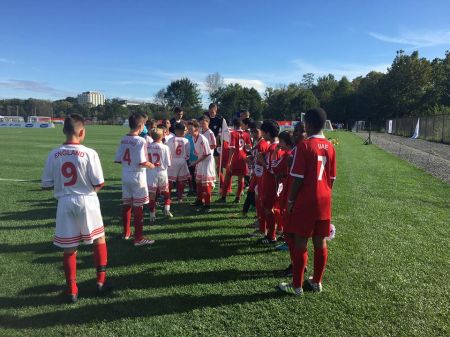 The Sunday saw England take on South Africa again at the Red Bull Arena, The match was packed with action and skill for the full 20 minutes. The English team took the lead with a low shot following a corner in the 3rd minute. The South Africans levelled in the minute through a free kick from range that evaded the goalkeepers grasp. England had the ball in the back of the net in the 12th minute; however, the goal did not stand due to an offside decision. England then fell 2-1 behind after the referee awarded a penalty to South Africa in the last minutes of the match for shirt pulling. The South African number 8 stepped up to score the penalty and take the victor away from the English.
https://www.youtube.com/embed/bAfPeQDyFqg
The final ranking finished with England sat in a rank of 28th out of the 32 boys' teams to enter. Though the tournament did not end as successfully as had been hoped it is fair to say that the team did themselves proud. The team from Middlesbrough had achieved so much in qualifying for the finals and to perform in the way they did both on and off the pitch captured the values of the event.
Competitions for this season are now under way. If you aren't involved but would like to be please contact your local county schools football association.

Archived News
Seasons
Season 2017-2018
September 2017
25th :: ESFA Danone Nations Cup Champions Middlesbrough PSFA represents England at the Danone Nations Cup 2017 World Final