ESFA National Cup Competitions Kick Off
Thursday 07 September 2017By ESFA Office
Last Updated:
10/02/2021 10:50:09

But it's still not too late to take part…
The English Schools' FA's National Cup programme will get off to a flying start over the next couple of weeks now that the majority of schools in England are back and raring to go into the new school year. The 40+ competitions run by the National Competitions Department, give hundreds of thousands of U11 to U18 school and college pupils the chance to become National Champions after making it through the knockout competition stages.
With even more competitions added to the already extensive offering for this season, there are more opportunities than ever to take part in the ultimate display of grassroots football – and many schools have already secured their places.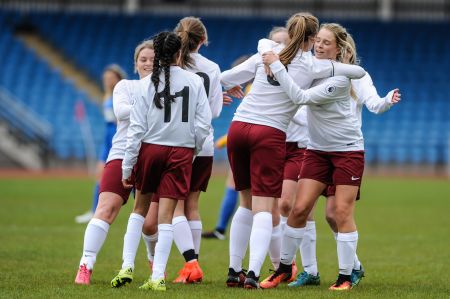 Working with some incredible sponsors such as, PlayStation and the Premier League, previous seasons have seen teams take part in exciting activities all season long including the PlayStation Schools' Cup Tie of the Round roadshows and the incredible National Finals from March to May – which are open to all schools to attend as spectators – the perfect opportunity to inspire teams to make it that bit further in future seasons!
The draws are complete but a number of late entry spots have been left open for any schools that haven't yet had chance to enter – if you still have teams that you would like to enter for 2017-18 you can email the National Competitions Department with the competition details you are interested in and they will see if they can fit you into the draw.
Hurry – final entries will be taken this Friday 8 September!
Good luck to all teams this season and stay posted for some fantastic updates and stories coming to you over the next few weeks.
To view ESFA National Cup Draws go to www.esfa.co.uk/competitions

Archived News
Seasons
Season 2017-2018
September 2017
07th :: ESFA National Cup Competitions Kick Off