VACANCY | ESFA are looking for a Graduate Intern/Sandwich Year Student specialising in Marketing
Thursday 13 July 2017By ESFA Office
Last Updated:
31/07/2017 11:50:16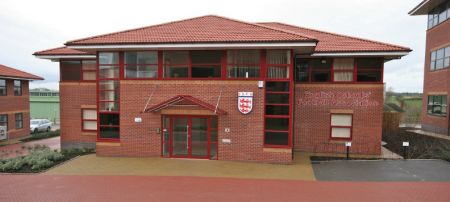 The chance to become our first ever Marketing Intern is an opportunity not to be missed -
The English Schools' FA is the governing body for schools' football in England. We
are a membership charity and our key activities include:
Providing a national competitions programme each year: This year, over 40 competitions are being run and each culminates in a national final at a prestigious football venue;
Defining the regulations under which schools' football is played;
Supporting our membership to increase opportunities to play football, particularly
(currently) for girls and for players with a disability;
Providing opportunities for school pupils to play representative football at district,
county and national level, the pinnacles of which are the Under 18 English
schoolboys' national team and the Under 15 English schoolgirls' national team.
The ESFA has a small paid workforce but its activity is primarily run by
volunteers. We are now offering a graduate internship in our Stafford
headquarters. The opportunity is open to graduates from bachelors, honours or foundational degree programmes in a related subject. The ESFA also welcomes expressions of interest from those in the "sandwich" year of their degree.
The graduate internship vacancy is a voluntary post and as such is unpaid. It is offered in the first instance for the 2017/18 season (August 2017 – July 2018) on a four day/week basis. It is the ESFA's desire to seek funding to convert this internship to a paid post at the end of the 2017/18 season, but this is not guaranteed. Interested candidates should therefore give careful consideration to this factor when determining whether to apply.
Whilst undertaking the internship, the successful candidate will benefit from:
A full personal training programme to enable them to complete their internship successfully;
Any team development undertaken as part of the ESFA's team training plan;
Reimbursement of approved and essential travel costs;
Cost of overnight stays to support ESFA activity, where this is essential to ESFA business;
The opportunity to develop experience in and a good working knowledge of sports administration, including sports governance, event management, sports sponsorship and general administration in a small but busy office;
A reference and summary of achievements at the end of the tenure.
Interested candidates should read the attached role profile carefully, and prepare an expression of interest, evidencing ways in which they meet the person specification and demonstrating their interest in football.
Completed expressions of interest should be submitted to:
Andrea Chilton, CEO, at andrea.chilton@schoolsfa.com, on no more than two sides of A4, no later than 25 July 2017.
Interviews will take place on Thursday 3rd August at the ESFA's offices in Stafford. In the meantime, further details about the ESFA can be found at www.ESFA.co.uk
Closing Date: 25 July 2017
Latest News
Archived News
Seasons
Season 2016-2017
July 2017
13th :: VACANCY | ESFA are looking for a Graduate Intern/Sandwich Year Student specialising in Marketing