ESFA Reward & Recognition Awards 2016-17
Friday 07 July 2017By ESFA Office
Last Updated:
31/07/2017 11:50:16

Do you know a Schools' Football volunteer that deserves some recognition? We have the award scheme for you!
Following last year's pilot of the ESFA Reward & Recognition Awards, supported by the FA, we will be giving two opportunities again this year to recognise and reward people across the country that, through their hard work and dedication, are making a significant difference to schools' football in their area.
Without volunteers, the ESFA wouldn't be able to run the successful programmes of footballing activity that we do and we truly value the work that goes into running schools' football nationwide. In order to show our appreciation for those individuals that selflessly give up their time to support this, we need your help to enable us to find those that you think should be put forward for consideration for these National Awards.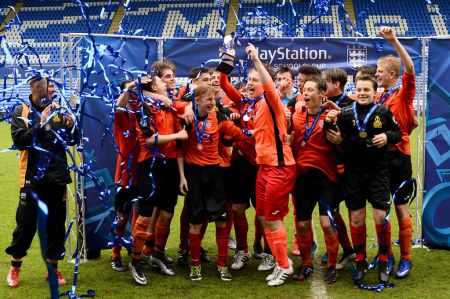 There will be two chances to nominate over the coming months and winners will receive two tickets to selected FA games!
There are four categories of awards and your first chance to nominate is open NOW until Monday 31 July 2017 –
Contribution to the Girls' Game
Contribution to County & District Football
Teacher Award for impact on football for their school
Young Person involved in Schools' Football
If you know someone you think is deserving of one of our awards, then you can download the nomination form from our website here and email it to Andy Weston by no later than midnight on Monday 31 July.
Good luck!

Latest News
Archived News
Seasons
Season 2016-2017
July 2017
07th :: ESFA Reward & Recognition Awards 2016-17