U12 Girls' National Finals Rounds of the 2016-17 Season
Friday 07 July 2017By ESFA Office
Last Updated:
31/07/2017 11:50:16

Two U12 Girls' Teams play at St Georges' Park today in the last National Final of the 2016-17 season.
Shenfield High School from Essex take on Thomas Telford School from Telford & Wrekin in the ESFA 'warm weather' football competition, sponsored by PlayStation, to decide who will take home the trophy and be crowned National Champions for 2017.
Shenfield High School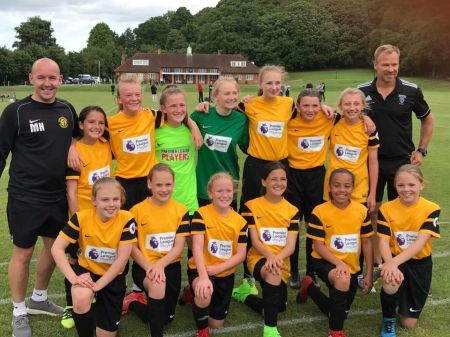 Shenfield High School's football programme has enjoyed several National Cup successes in the last 15 years. In 2004, the school won their first National title with their U16 boys and then went on to win the U12 Boys' title in 2008 with one of their goals being scored by Colchester United's Frankie Kent.
2016 saw them make 4 National Finals with their U16 girls being runners-up to Thomas Telford and their U14 Boys claiming the Small Schools' title last year.
Thomas Telford School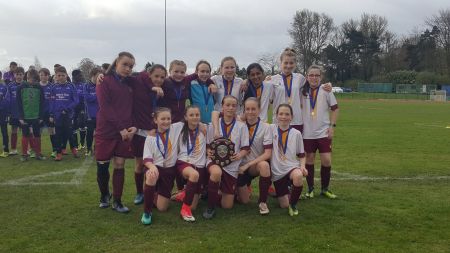 The U12 girls from Thomas Telford have had a fantastic season in the ESFA National Cup, scoring a countless amount of goals and defending solidly throughout the season. A well organised team, who work tirelessly for each other, have been able to capitalise on the weaknesses of their opposition throughout. The girls have worked tirelessly all season including scoring 6 goals in their semi-final.
The ESFA would like to wish the best of luck to both of the teams in today's final and congratulate both sides on making it through to the National Final.
Thomas Telford School have kindly offered to record today's match, which will later be uploaded to the ESFA's YouTube channel. Match photos will also be available from Official ESFA Photographer, 353 Photography over the coming days.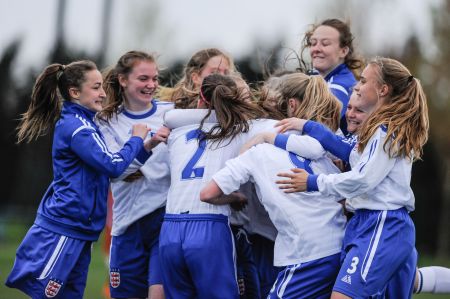 Finally, the National Competitions Department would like to congratulate all teams and finalists from the 2016-17 season on their wonderful achievements throughout. Plans are already being made for 2017-18 and entry is still open for any last minute teams to register.
For further information, please check out or website or contact us directly to sign up and register your teams!
Latest News
Archived News
Seasons
Season 2016-2017
July 2017
07th :: U12 Girls' National Finals Rounds of the 2016-17 Season