ESFA Vacancy | Independent Council Member
Monday 03 July 2017By ESFA Office
Last Updated:
31/07/2017 11:50:16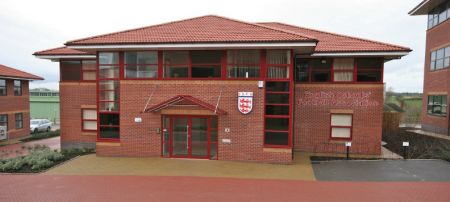 The English Schools' FA is a membership educational charity with the primary objective of "the mental, moral and physical development and improvement of schoolchildren and students up to twenty years' of age through the medium of Association Football". The Association is governed by elected Trustees and a Council, volunteers from various regions across England, and is now seeking an Independent Member of Council to support the Association's activities.
The ESFA boasts in excess of 4,300 school and college members who enter into our 40+ national football competitions each year; we operate two international teams, with players selected from English schools right across the country; our 44 County associations and a large number of district associations organise schools' and representative football locally. We are responsible for the governance of the schools' game and support our members to sustain and further develop their activities.
The successful candidate for this voluntary Independent Council Member role may have a sport or education background, or may simply have a passion for football, for education or for the development of young people more generally. The appointee will be able to
Demonstrate significant experience of operating at a strategic level
Have high levels of communication and influencing skills
Be able to constructively challenge
Have a track record of developing and maintaining relationships
Be conscious of the importance of membership, transparency and openness and be prepared to commit to a minimum of 6 weekend meetings per year.
The term of office is for three years in the first instance.
The ESFA is committed to equality and diversity and as such welcomes applications from candidates of all backgrounds, particularly those currently underrepresented in the sport.
For more information and application details, please email office@esfa.co.uk. Interviews for the position are likely to take place in early August.
For more information and application details, email your details to:
quoting reference ESFA/IND
Closing date for applications is
Friday 21 July
Previous applicants need not apply

Latest News
Archived News
Seasons
Season 2016-2017
July 2017
03rd :: ESFA Vacancy | Independent Council Member