ESFA County Cup Finals to Kick Off at the Ricoh Arena
Friday 28 April 2017By ESFA Office
Last Updated:
10/02/2021 11:50:03

The ESFA U16 County Cup and U18 County Cup National Finals will take place tomorrow (29 April) at the Ricoh Arena in Coventry. These high calibre finals will mark the beginning of the remainder of ESFA Finals due to take place over May at various venues across the Country.
Showcasing the very best players in Schools' Football, the matches will be streamed live online via our YouTube Channel, ESFA TV, for everyone to be able to witness two of four teams becoming National Champions 2017!
ESFA U16 Inter County Cup for Boys' | KO 12pm
Staffordshire County Schools' FA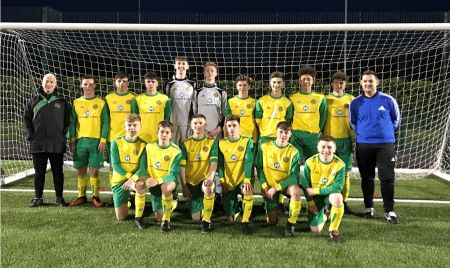 Staffordshire SFA have previously reached the U18 National Finals and in 2015-16 their U16 Girls claimed the County's first title with a win over Somerset at Birmingham City FC. This season, the U16 Boys are unbeaten in competitive football and have twice found themselves trailing with less than two minutes to go but have turned the situation around in order to make it through to the 2017 National Final. A team full of character and ready to fight for their place as National Champions at the Ricoh Arena.
Greater Manchester County Schools' FA
GMCSFA have a rich history of players progressing into the Professional Game. The likes of Ryan Giggs, Wes Brown, Nicky Butt, Paul Scholes, Gary and Phil Neville, Paul Moulden, Julian Darby and David Flitcroft have all represented their County sides. Greater Manchester's U16 County Sides have won the title in this competition six times previously and the 2017 squad intend to do what they can to make it a 7th time for the Association this season.
ESFA U18 Inter County Cup for Boys' | KO 4pm
Essex County Schools' FA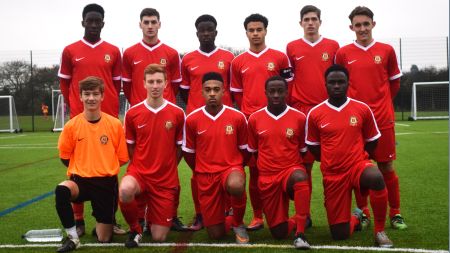 Essex have a history of U18 players who have represented England U18 Schoolboys and also progressed onto the professional game. This year, two of their players, Toby Armolaran and Max Watters were both nominated to trial for the ESFA U18 England Team, with Max being selected for the final squad – who have this year retained their Centenary Shield title. Essex have come from behind in all of their matches so far this season to make it through to the National Finals – and will be hoping for a clear cut victory, giving them National Champions status this weekend.
Durham County Schools' FA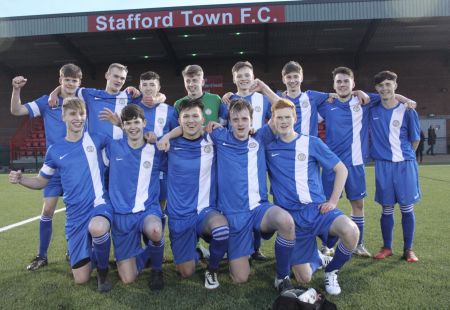 Presently, Durham boast 9 professional players that who have represented their county at U18 level over the last 7 years and Durham are firmly of the belief that playing County Rep football helped them to reach their goal of a career in the Professional Game. Many Durham players have represented the ESFA U18 England Schoolboys Squad in previous years and further to that, many of Durham's past players have also secured scholarships to further their footballing career in the USA. They will be calling on the skills and knowledge of this season's players to fight for the title of National Champions at the Ricoh Arena this season.
The ESFA are looking forward to welcoming all the players and associations to the Ricoh Arena tomorrow and hope that you will join us either in the stadium, or online, to watch what is due to be a fantastic, high level of football and skill in these two County Cup Finals.
You can follow @SchoolsFootball on Twitter for all updates & Subscribe to our YouTube Channel for live matches and re-plays.
Photos from both events will be available from 353 Photography and match DVDs with full commentary and action replays will be available from 247.TV
Archived News
Seasons
Season 2016-2017
April 2017
28th :: ESFA County Cup Finals to Kick Off at the Ricoh Arena