Premier League U16 National Finals at Manchester Regional Arena - Day 2
Tuesday 25 April 2017By ESFA Office
Last Updated:
10/02/2021 11:50:03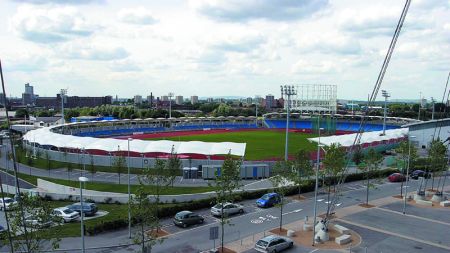 The last two Premier League U16 National Finals will take place at Manchester's Regional Arena today (25 April). The top two U16 Girls' and U16 Open Schools' Cup teams in the country will battle it out to become National Champions - both matches can be viewed live online via the ESFA's YouTube Channel, ESFA TV and with over 30,000 live views on yesterday's coverage - we are hoping for some fantastic viewing numbers again today!
Premier League U16 Schools' Cup for Girls | KO 12pm
Frome College (Somerset)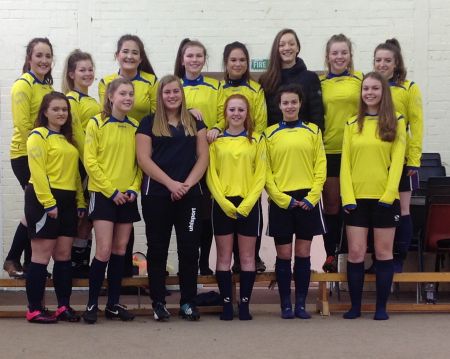 Having previously won the U16 Schools' Cup title in 2002 and 2005, this season's squad have produced consistently convincing performances through their route to the final. The Frome Girls won their U16 semi-final in a 'nail biting' match against Stoke Newington from Tower Hamlets, who fielded both a Chelsea and an Arsenal player. The squad remained close throughout with a 4-4 draw even after extra time. The tense penalty shootout resulted in Frome winning 2-1.
Thomas Telford School (Telford)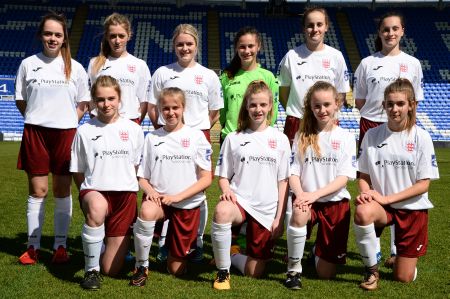 After being crowned ESFA U15 PlayStation Schools' Cup Champions last season, the girls have been determined to retain their crown. An exciting route to the final boasts 29 goals, only conceding 4 along the way. The team have added their toughest game this season was against Thorpe St Andrew at the quarter final, when the squad managed to finally crack a 2 - 1 win ahead of the semi final.
Premier League U16 Open Schools' Cup | 4pm KO
Ravens Wood School (Kent)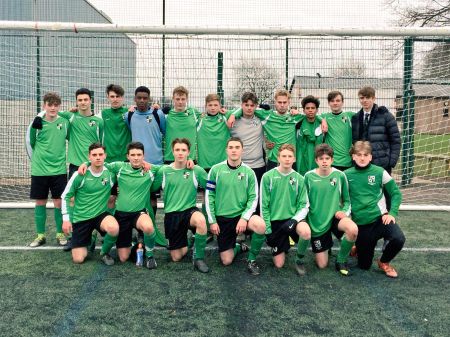 The team have admitted they have had a challenging run to the final and have been in some tough situations throughout the season. Facing a strong Harefield team with 9 academy players in their journey as well as some other tough sides, within this strongly contested elite version of the U16 Cup.
The boys were very professional in their approach to their match v Rushcliffe who were fielding an England player as well as Nottingham Forest players, coming away with an outstanding 5 - 0 win!
Reddish Vale High School (Stockport)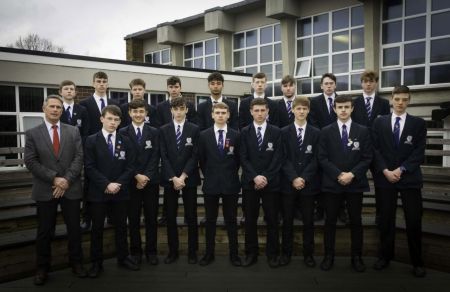 Reddish Vale current U16 side are officially the most successful football team to ever represent the school. Winning the semi-final with a comfortable 7 - 0 scoreline. Today will mark their PE Teacher and Football Coach, Andy Moores last competitive match with the school, having worked there for 36 years. We wish him all the best in whatever he pursues next.
We would like to wish all teams competing today the very best of luck in their National Finals and also like to thank the Premier League for their continued support of our Under 16 National Cup competitions.
We are looking forward to welcoming team supporters from across the country along to the Manchester Regional Arena.
Yesterday's live match views were astronomical and a new record for the ESFA with over 30,000 people tuning in to watch our finals - You can re-watch yesterday's matches and tune in live online today. Don't forget to Tweet us your support on @SchoolsFootball using the hashtag #PLSchoolsCup
Archived News
Seasons
Season 2016-2017
April 2017
25th :: Premier League U16 National Finals at Manchester Regional Arena - Day 2