British Heart Foundation Support England U18s Final Fixture
Friday 21 April 2017By ESFA Office
Last Updated:
10/02/2021 11:50:03

The British Heart Foundation, ESFA Chairman's Charity of the Year, are sponsoring tonight's live match coverage of the England U18 Schoolboy squad v Welsh Schools' FA counterparts at Bristol Rovers' Memorial Stadium tonight.
The charity have recently been focussing on their 'Nation of Lifesavers' campaign, which gives schools and sixth form colleges the opportunity to apply for free CPR kits to help teach students across England the basics of CPR. The ESFA are thrilled to have been able to support the Foundation with this goal over the last few months, which has seen a great uptake on schools receiving what could be, life changing equipment for their students.
The England U18 Schoolboys face the Welsh Schools' FA at Bristol Rovers' Memorial Stadium tonight with a 7pm KO, which is their final match in this year's Centenary Shield. The boys have had a fantastic season so far and a win tonight will see them share the Centenary Shield victory with their Northern Irish Counterparts.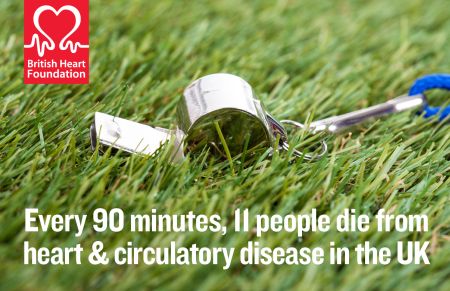 Following some technical issues with our previous match at Torquay United, tonight sees this final match go live online on the ESFA's YouTube Channel, ESFA TV from 6:45pm and will include videos and information about our incredible partner charity.
We are thrilled to be working with and to be able to support such a worthy cause and are hopeful that we are able to help them to spread their message that heart disease can affect anyone, at any age and how important it is for the youth of today to learn skills that could help to save someone's life.
We wish our U18 boys the very best during tonight's match and send thanks to Bristol Rovers FC for hosting this fixture.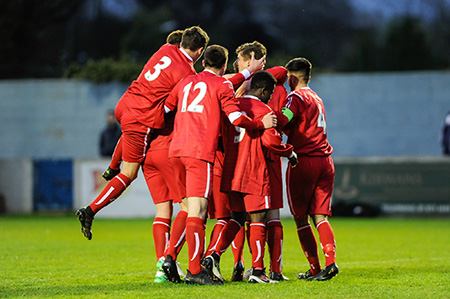 For more information on how your school can get involved with the Nation of Lifesavers Campaign, you can email Sarah Kearney.
Archived News
Seasons
Season 2016-2017
April 2017
21st :: British Heart Foundation Support England U18s Final Fixture