Match Report: Bob Docherty Cup - England v Scotland
Thursday 20 April 2017By ESFA Office
Last Updated:
10/02/2021 11:50:03
England Under 15 girls closed their Bob Docherty Cup Final on Thursday morning with a match against Scotland in the 5th / 6th place play-off.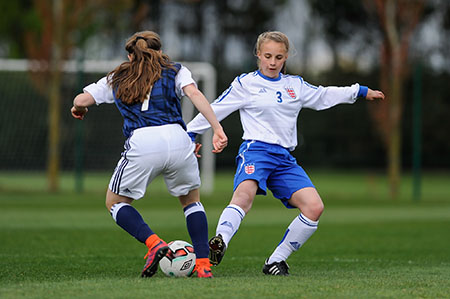 With another windy but dry day at the AUL Complex, England started in a positive fashion in their hunt for a first victory in this year's tournament - and their first goal from open play.
In a match that saw both sides attacking at every opportunity England threatened with Jessica Brown again looking lively when going forward while Georgia Brown and Jasmine McQuade were relishing their midfield tussle with their Scottish counterparts.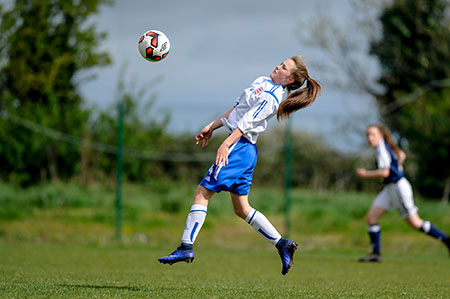 Eleanor Heeps needed treatment early on after colliding with a Scottish striker when challenging for a ball inside the 6 yard box, also saving smartly at the near post from a corner and when Scotland hit the bar from a looping cross it looked like they may strike first - but it was England who took the lead and scored their first goal of the competition shortly before the interval.
Jessica Brown pressured the Scotland defence and, when the ball fell loose to her inside the box, she curled a shot past the despairing Scottish goalkeeper to put the Three Lions 1-0 ahead and England had broken their goal duck for the tournament.
A Hannah Snape corner hit the base of the post as England ended the half strongly but could not increase their advantage.
The second half was fairly even although Scotland were pushing forward looking to avoid defeat against their old rivals and they hit the bar again from a wind affected corner kick whilst at the other end, only a last ditch tackle prevented Jasmine McQuade's shot from testing the Scottish goalkeeper.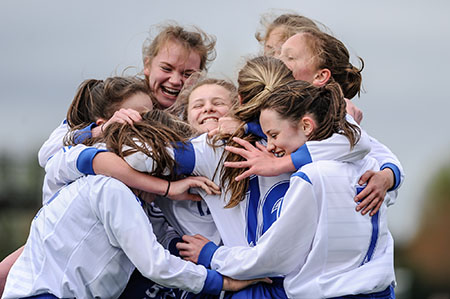 Scotland finally made the breakthrough late on, after England got caught in possession in the middle of the park, equalising with a well struck shot from the edge of the box and so the game would now be decided by a penalty shoot-out.
After near perfect penalties from both sides it was the unfortunate Libby Gilmore, solid in defence for England all week, who saw her well struck penalty come back off the crossbar and, with the next Scotland penalty converted, England were consigned to a 6th place finish in this season's competition.
While the results have not gone to plan, the effort and commitment of all involved cannot be under stated and the girls will learn from this experience and hopefully use it as a platform for their future development - both in football and education.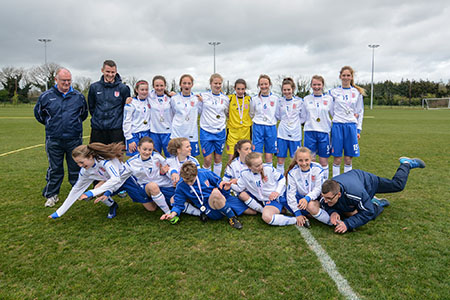 Good luck in the future to the class of 16/17 and thanks to all the parents, families and friends who travelled to Dublin to support the ESFA squad this week.
Archived News
Seasons
Season 2016-2017
April 2017
20th :: Match Report: Bob Docherty Cup - England v Scotland