Stoke City Stadium to Host ESFA Danone Nations Cup Finals
Thursday 06 April 2017By ESFA Office
Last Updated:
10/02/2021 11:50:03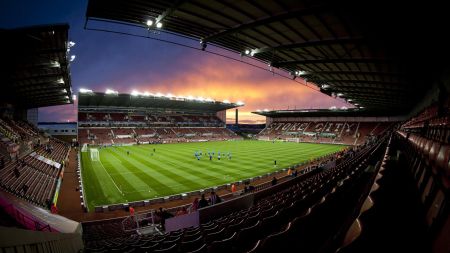 Regional winners become National Finalists as the tournament descends on Stoke City FC for this year's Competition Finals
The ESFA Danone Nations Cup competition is the world's biggest international football tournament for 10 to 12 year olds with over 6,000 schools competing in the English leg of the tournament this season. With four competitions running side by side, Schools' Cup, Small Schools' Cup, Girls' Cup and District Cup, schools and districts have the opportunity to beat off the opposition through District, County and Regional Rounds to make it to the National Finals!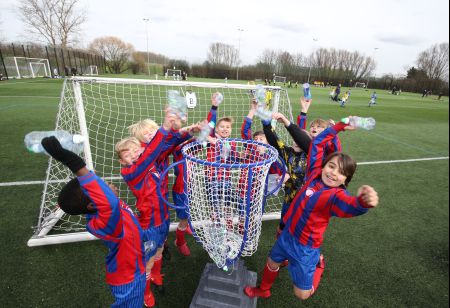 Collecting plastic bottles to recycle into medals
Regional rounds, held across the country from February to April, also gave participants the opportunity to take part in a world first for recycling activity, as they recycled their used water bottles and watched as they were turned into medals. A new initiative introduced by Danone to increase awareness of the value of recycling to primary school children through the medium of schools' football.
National Final Glory
Some of the best primary school football talent in the country will now have the opportunity to experience playing at a Premier League stadium in the English Schools' FA (ESFA) Danone Nations Cup National Finals, to be held on Saturday 20 May 2017.
Marie Wendling, PR and Events Manager at Danone, said: "We are delighted to announce that the National Final of this year's tournament will be held at Stoke City's Stadium. The players have worked extremely hard to earn the reward of playing at a Premier League stadium. We hope that as many families and friends of the players can come along to show their support at what promises to be a fantastic occasion. There will be no entry fee for spectators to pay to enter the stadium, so we are hoping to attract as many people as possible to come along and enjoy the day. We are very excited about what will be a wonderful event on Saturday 20 May."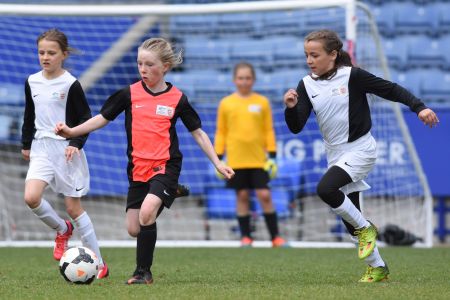 Last year's finalists had the chance to play at King Power Stadium - home of last season's Premier League Champions, Leicester City FC
Former Tottenham, Liverpool and England centre back John Scales, ambassador of the tournament said: "The mantra of the Danone Nations Cup is 'believe in your dreams'. How fitting it will be to see the final at Stoke City Football Club where so many footballing superstars have played in the Premier League. I can't wait to see the teams in action at the stadium. It will be a fantastic festival of high quality football, and an opportunity for children to follow in the footsteps of current Premier League players such as Erik Lamela, Phil Jones and Benik Afobe who once took part in the tournament."
Darren Alcock, English Schools' FA National Competitions Manager said: "It is an outstanding achievement for the teams that have reached the National Finals of the English Schools' FA Danone Nations Cup. Over 6,000 school football teams entered this competition for boys and girls back in September. We have already been lucky enough to witness some tremendous examples of skill, teamwork and sportsmanship along the way and we hope that this will continue at Stoke City FC on Saturday 20 May. The memories created for the young players involved will last a lifetime. We are very grateful for the fantastic support that we have received from Danone and also from Stoke City Football Club for allowing us to use their fantastic facilities. "
District Winners Trip of a Lifetime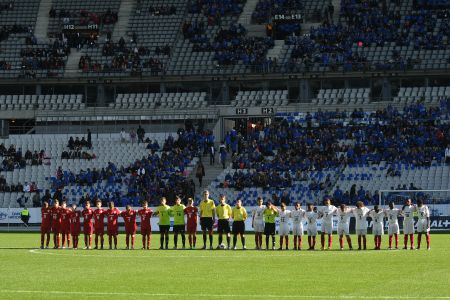 DNC England 2016 District Champions before their match v Romania at the Stade De France in October
The winning Inter-District team, who represent a city or town's Schools' Football Association, will go on to represent England and play in the Danone Nations Cup World Cup Finals, which will take place across the pond in the New York metropolitan area on 24th September. Last season saw the matches take place at the Stade De France in Paris, in front of over 30,000 spectators.
2.5m children worldwide take part in the unique FIFA approved tournament, the English leg of which is run by the English Schools' Football Association. The Danone Nations Cup has been given the Government's 'Inspired by 2012' seal of approval and is the annual highlight in Danone's ongoing programme of support for healthy lifestyles through education, fun and fairplay, which includes its 'Eat Like A Champ' healthy eating initiative.
You can follow both the ESFA and Danone Nations Cup on Twitter for further information on the upcoming finals.
We would like to wish all participating teams the very best of luck on the 20 May!

Archived News
Seasons
Season 2016-2017
April 2017
06th :: Stoke City Stadium to Host ESFA Danone Nations Cup Finals