Award Winners - ESFA PlayStation Schools' Cup
Monday 03 April 2017By ESFA Office
Last Updated:
10/02/2021 11:50:03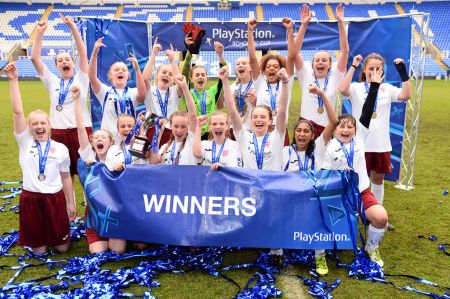 Our fantastic PlayStation Schools' Cup bags a win at the UK Sponsorship Awards!
The ESFA and PlayStation are celebrating huge success after winning the Sponsorship Continuity Award at the prestigious UK Sponsorship Awards for the highly successful PlayStation Schools' Cup campaign.
Held at the London Marriott Hotel, last Tuesday 28 March, the grassroots football sponsorship fought off competition from the likes of Manchester United, Tesco and Wickes to get their hands on the coveted prize.
The UK Sponsorship Awards reward excellence and effectiveness across all sectors of the sponsorship industry, with the Sponsorship Continuity category recognising sponsorship campaigns that have been in place for four years or more. The PlayStation Schools' Cup was heralded for its on-going success and how it has developed and adapted to the changing media and communications landscape since it began in 2013.
The ESFA PlayStation Schools' Cup has attracted over 2,000 school team entries, giving over 150,000 boys and girls the opportunity to experience the pride of representing their school in high-profile national football tournaments.
The now award-winning partnership continues to build anticipation for this season's National Finals, which were announced last week to take place from the 24 – 26th May at Stoke City FC – the first year that the event will take place within the setting of a Premier League ground.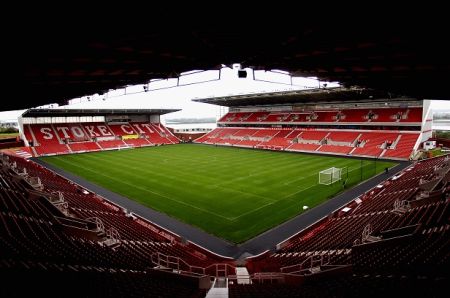 We are looking forward to welcoming many spectators and supporters for the 15 National Finals that will take place – if you would like to come along, please contact us for any further details.
The ESFA would also like to thank PlayStation's PR Company, HPS Jardine, for helping to drive this partnership forward with such great and now recognised success.

Archived News
Seasons
Season 2016-2017
April 2017
03rd :: Award Winners - ESFA PlayStation Schools' Cup