Future of Football will Fuse with the Past when England U18s visit the National Football Museum
Monday 13 February 2017By ESFA Office
Last Updated:
27/02/2017 17:52:15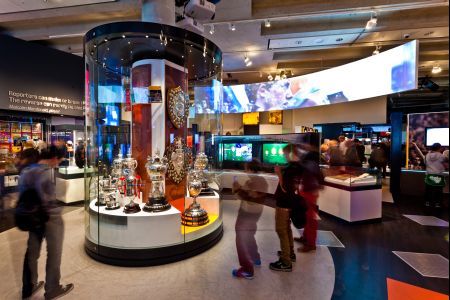 The U18 Schoolboys' Squad's cultural visit takes them to the National Football Museum in Manchester on Saturday 18 February, bringing the past, present and future of football to life

As part of the England U18 Schoolboys' training camp at Carrington, in conjunction with sport tour provider Inspiresport, the ESFA are pleased to announce that the squad will be visiting our partners, the National Football Museum in Manchester for this season's cultural visit.
The importance of English Schools' FA International squads being able to inspire younger footballers to stay within an educational setting whilst playing the sport is paramount and the opportunity to interview players about this at the National Football Museum, home of some of the most important footballing memorabilia in the country, is one not to be missed. The National Football Museum and ESFA have recently become partners, with the two charities working together to promote and engage the public with their similar goals and aspirations.
The England squad will be taking part in a Q&A session in the Museum's Business Hub, which will be live streamed via our ESFA Twitter account from 2:15pm on Saturday 18 February. The NFM are arranging for the players to have photos with trophies from their impressive collection as well as the opportunity to take penalties in the interactive Football Plus area of the Museum.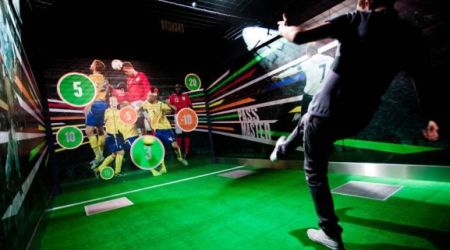 The squad will be spending five days in the North West for their final training camp before they take on Scotland in their first competitive International match at Cappielow Park, Greenock on the 3 March. The training camp will involve two friendly matches against Bury FC Academy U18s and ISFA U18s as well as various coaching sessions to help the squad improve as a team in order to defend their title as reigning Centenary Shield Champions.
We hope that giving the U18 players this opportunity to promote their experiences will help to encourage younger players to remain within their school education to help secure their future, whilst showing them that it is still possible to achieve International experience alongside other high-achieving players from across the country.
Entry to the Museum is (always) free and it would be fantastic to see some support for our budding England squad! There are many top class exhibits on show at the National Football Museum within a colourful and interactive setting, perfect for all the family to enjoy. We hope to see you there and for any further information please don't hesitate to contact us directly.
Latest News
Archived News
Seasons
Season 2016-2017
February 2017
13th :: Future of Football will Fuse with the Past when England U18s visit the National Football Museum