Stones magic sticks at Manchester Grammar School
Wednesday 25 January 2017By ESFA Office
Last Updated:
10/02/2021 11:49:57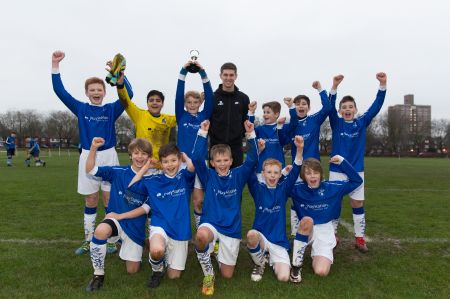 John Stones poses for a pic with the Manchester Grammar School U12s
Manchester City and England star John Stones took time out to go back to school as he visited pupils at Manchester Grammar School last week.
There have been fewer rises to the top of the English game as quick as John Stones' in recent years and the composed defender began the special day with a Q&A in the main theatre. Close to 100 pupils packed out the theatre, eager to put their question to the star guest. Among the answers, John named the irresistible Barcelona front three of Lionel Messi, Luis Suarez and Neymar as his toughest opponents to date.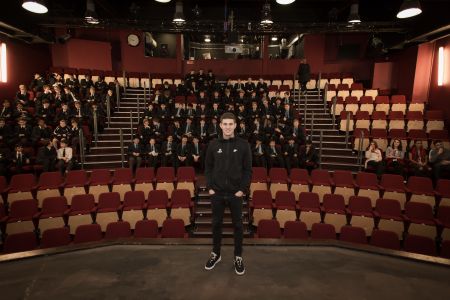 There was even a special PlayStation Schools' Cup trophy up for grabs and John's presence certainly inspired the Manchester Grammar School's Year 7 team who were the ones to get their hands on it with a hard-fought 3-2 win.
John Stones was also interviewed by two lucky pupils Daniel Rose and Aryan Abrol for a Match of the Day Kickabout feature – which will be broadcast on CBBC on Friday mornings in the coming weeks.
Stones also took part in a light hearted and fun Snapchat interview named 'Getting to Know John Stones' as well as taking on a number of fun outdoor activities including the now famous Sky Sports Game Changers questions, tricks and tip game – keep an eye out Saturday mornings on Sky Sports in the next few weeks for the upcoming episode!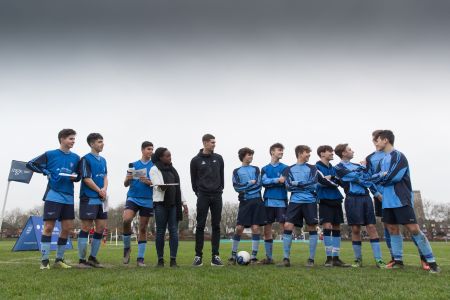 Manchester Grammar School's Sports Hall was converted into a PS4 gaming zone for the day, marking the perfect reward for pupils doing well in class.
We would like to say a big thank you to John Stones for being such a great inspiration for grassroots football. Our appreciation also extends to Manchester Grammar School for hosting a first class PlayStation Schools' Cup event.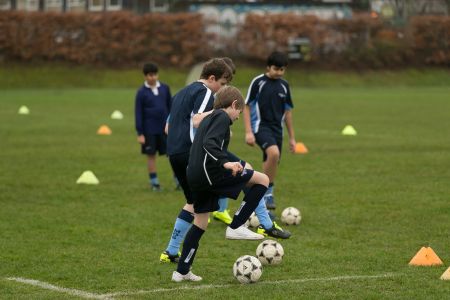 Manchester Grammar School Pupils took part in ESFA Coaching Sessions throughout the day at the recent PlayStation Schools' Cup TOTR Event
Archived News
Seasons
Season 2016-2017
January 2017
25th :: Stones magic sticks at Manchester Grammar School