English Schools' FA Launch Fantastic Partnership with National Football Museum
Monday 31 October 2016By ESFA Office
Last Updated:
10/02/2021 11:49:54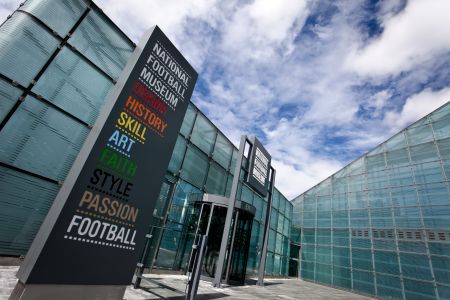 The ESFA and National Football Museum working in partnership to bring the past, present and future of football together.
The ESFA are thrilled to be able to announce a brand new partnership for 2016/17 with the National Football Museum (NFM)! By bringing together two fantastic football-based Charities, we plan to not only be able to offer our membership some great opportunities at the Museum but also to be able to work together to promote the past, present and future of football to all fanatics - whatever their age!
The Museum, based in Manchester, has a long term mission to uphold its responsibility to protect football's heritage and culture for future generations as well as current audiences, but the museum is a fantastic destination for everyone, regardless of their level of interest in the sport. By introducing community and cultural factors of the game to visitors, the museum not only shows off some incredible collections with over 140,000 items, but tells the stories of the artefacts, teams, fans and also helps the history of football to come alive with interactive exhibits too!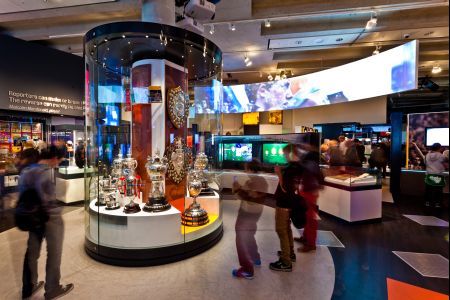 Sir Kevin Moore, Museum Director said "The National Football Museum is absolutely delighted to be working in partnership with the English Schools Football Association (ESFA). The ESFA has played an incredibly important part in our national game since 1904. But as well as being a vital part of the history of football, the ESFA continues to play a crucial and increasingly important role in our game today. Together, we can strengthen the role we both play in our game – past, present and future"
Together, the NFM and ESFA are working on ways in which we can engage and reward our Member schools and teams as a result of the new partnership. We plan to host some flagship ESFA events at the Museum as well as offering exclusive deals on education sessions led by the Museum's fantastic Learning Team.
In the meantime, entry to the museum is FREE and well worth a visit - tweet us any pictures of your visits over half term and beyond so we can share the wonderful journeys you go on!
Look out for further information on how Schools and Teams can take advantage of this exciting new partnership - you can stay up to date by following @SchoolsFootball, @FootballMuseum and @NFM_learn on Twitter!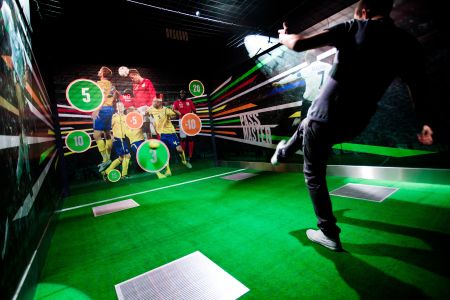 Archived News
Seasons
Season 2016-2017
October 2016
31st :: English Schools' FA Launch Fantastic Partnership with National Football Museum