ESFA Premier League U11 District Programme - National Finals Report
Wednesday 03 August 2016By ESFA Office
Last Updated:
10/02/2021 11:49:52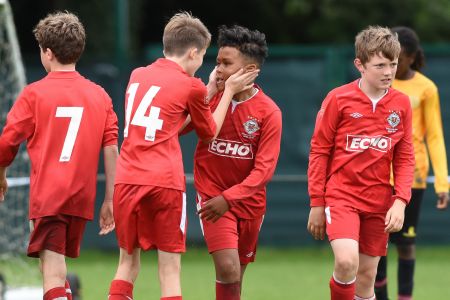 With the 2015/16 season coming to a close, we have seen an extraordinary level of participation in the U11 District Programme since its inception.
With funding provided by the Premier League Charitable Fund (PLCF) we have been able to support over 80 Districts with funding, kits and equipment. Another huge positive has been the National Tournament which begun its inaugural competition this season reaching 64 U11 Districts teams and almost 900 players.
The eight Regional Tournaments were hosted by Category One Academies stretching from Southampton to Middlesbrough in a bid to provide us with 16 qualifying National Finalists. These Districts were all invited to Manchester City's former training ground, Carrington, to compete for the title of 'National Champions'.
Four groups of four Districts kicked off the day in an attempt to reach the knock out stages of the competition and despite the weather some of the best young players in the country battled it out for the top two spots in each group.
The following Districts were invited to represent their region at the National Finals;
Darlington, Plymouth, West Wiltshire, Wolverhampton (Group A), Erdington & Saltley, Stevenage, Thurrock, Sunderland (Group B), Basingstoke, High Peak, Lewisham, Wirral (Group C), Ealing, Liverpool, Southampton, South Derbyshire (Group D).
For a full list of the final standings and match results, please visit the following page, but a huge congratulations is in order for Darlington SFA, who were crowned Champions and to Wirral who narrowly lost out in the final.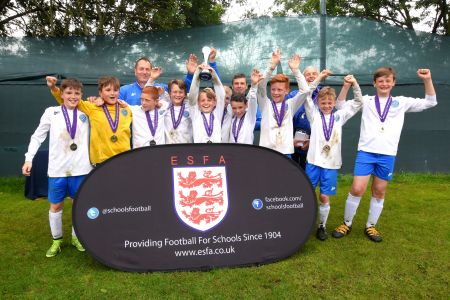 Archived News
Seasons
Season 2016-2017
August 2016
03rd :: ESFA Premier League U11 District Programme - National Finals Report