ESFA U16 Inter County National Final: Match Report
Thursday 16 June 2016By ESFA Office
Last Updated:
22/06/2016 15:09:56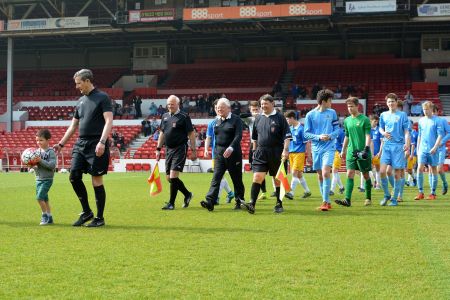 North Yorkshire v Sussex
Sussex arrived at the City Ground, Nottingham Forest, looking to continue their impressive record of never losing in an ESFA Under 16 Inter County Cup final. Aran Hawkins, the Sussex team manager, was also looking to secure the fourth Under 16 national title for the south coast based county in the competition's 33 year history.
Both teams settled well into their respective playing styles with some exceptionally gifted young footballers on show. However, it was clear that this was going to be a very tight encounter as both teams struggled to break down extremely well marshalled defensive units. Neither team managed to break the deadlock before the interval and the spectators had to wait until the second half for North Yorkshire's Otis Williams to score what was a fantastic individual effort. Williams found himself with a yard of space; he took a touch inside and crashed a blistering shot beyond the hapless Sussex keeper, Lorcan Healy.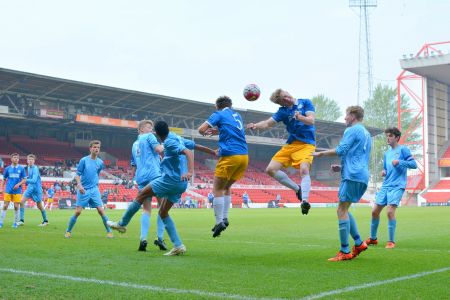 Sussex responded well with time ebbing away - Charlie Williamson whipped in a clever low cross into the North Yorkshire penalty box which was helped across the edge of the six yard box by Fintan Walsh and landed and the feet of substitute Derrick Kabagozza, who placed the ball past the keeper to level the score.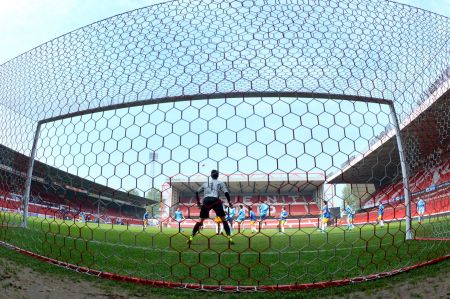 In the final moments of the game, a throw in from Sussex deep into North Yorkshire territory, made its way to Alfie Rogers. With the North Yorkshire centre back touch tight, Rogers held his ground before turning on his right shoulder quickly. The defender mistimed his tackle taking Rogers' legs and not the ball. The penalty was awarded and Rogers calmly slotted the ball to the keeper's left and sending the Sussex supporters into euphoria and leaving the unfortunate North Yorkshire team wondering what might have been.

Team Line-ups
North Yorkshire County Schools' FA
Jordan Harding, Jake Woodward, Jamie Bates, Flynn McNaughton, Harry Sheppeard, Freddie Binns, Elliot Anderson, Otis Williams, Luke Balderson, Nathan Adamson, Louis Beniot, Owen Marshall, Craig Thordarson, Eddie Greenhill, Max Tweddle, Ed Rymer
Sussex County Schools' FA
Lorcan Healy, Dan Hewett, Lewis Broughton, Giuseppe Gaute-Lammi, Fintan Walsh, Tom Climpson, Alex Plummer, Charlie Williamson, Joel Daly, Alfie Rogers, Henri Wilder, Sam Cash, Sam Hart, Derrick Kabagozza, Luke Brodie, Anesu Sisimayi
Match Officials
Referee: Kevin Gray
Assistant Referees: Pat Henderson & Gordon Wells
Fourth Official: John North
Photos from the day were taken by 353 Photography and are available to purchase here.

Archived News
Seasons
Season 2015-2016
June 2016
16th :: ESFA U16 Inter County National Final: Match Report