Match Reports: U18 Boys' & U15 Girls' International Friendlies in Valencia
Wednesday 17 February 2016By ESFA Office
Last Updated:
25/02/2016 17:56:49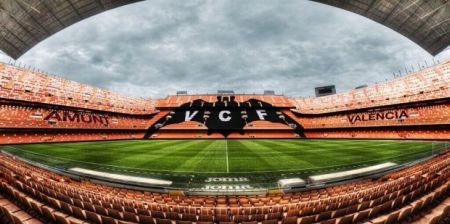 The ESFA U18 England Schoolboys' Team and U15 Girls' England Schoolgirls' have been spending the half term week in Valencia, courtesy of Inspiresport, to partake in a warm weather training camp. The week away gives the teams the chance to play International friendly matches, as well as undergoing coaching and warm weather training sessions along with their Team Management and ESFA representatives.
Both teams had the opportunity to play their International counterparts on Tuesday 16 February and you can find match reports and results below:
Villareal CF 4 – 0 ESFA U18 England Schoolboys'
The ESFA U18 Boys International Team began their mini-tour of Spain with a late afternoon match against a local Villarreal CF U18 team. Invited to play at the Villarreal CF Training Ground, the ESFA found themselves up against a strong local team. Captained by George O'Malley, the ESFA lads were under pressure from the start with only a few spasmodic half-chances falling to the visitors.
At the end of the first half the ESFA conceded three goals in quick succession, two of the goals coming in time added on. The second half saw numerous team changes by ESFA Manager Andy Blight. Twelve minutes into the second half the home team wrapped up a comprehensive victory when they slotted in a fourth goal.
Valencia CF 0 – 2 ESFA U15 Girls'
The ESFA U15 Girls International Team began their mini-tour of Spain with a comprehensive victory over the local Valencia CF U15 team. Played under floodlights at the impressive Valencia CF Training Ground on the outskirts of the city, the ESFA found themselves up against a previously unbeaten team. Captained by Ellie Hack, the ESFA Girls exerted pressure from the start and only a fine string of saves by the Valencia keeper kept the scores level at half-time.
The second half saw continued ESFA dominance. Eventually an excellent corner from Holly Manders saw Claudia Zahui net from close range after 42 minutes. Eight minutes later the ESFA girls sealed an impressive win when a magnificent left-foot shot from outside the penalty area by Jodie Hutton found the top corner of the Valencia net.
Thanks to our partners, Club App, you can follow the progress of both of our ESFA Representative International teams' matches throughout the rest of the season, live and for free. Visit the App Store or Google Play to download the app!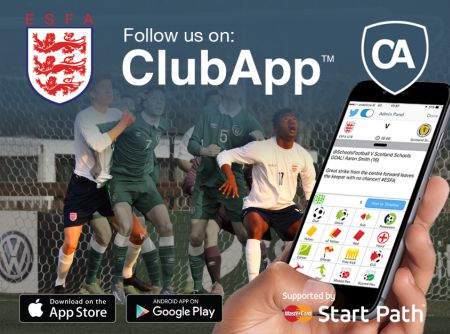 We would like to thank Inspiresport for their work in allowing our teams to experience this week of warm weather training and Nike UK for providing the team kits this season. Finally the ESFA wish both our teams all the best in the rest of their time in Valencia.

Archived News
Seasons
Season 2015-2016
February 2016
17th :: Match Reports: U18 Boys' & U15 Girls' International Friendlies in Valencia