Volunteer Vacancy – Independent Council Member
Tuesday 09 February 2016By ESFA Office
Last Updated:
25/02/2016 17:56:49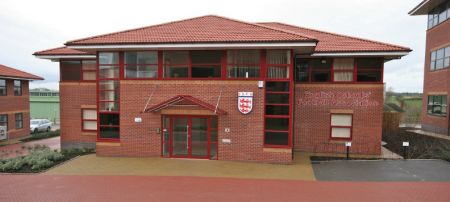 We are looking to recruit an Independent Council Member to join the English Schools' Football Association's Council and provide impartial advice to help maximise the Council's effectiveness.
The English Schools' Football Association (the ESFA) is the governing body of schools' football in England and is responsible, in conjunction with affiliated County and Local District associations, for providing competitive schools' football at all levels. National competitions for both representative teams and individual schools are organised by a permanent staff, led by the Chief Executive, at headquarters in Stafford. The ESFA organises two school based England international representative teams. As a registered charity, the Association is governed by an elected Council - volunteer members from the various regions of the country. The Association holds a seat on the Football Association Council, and represents schools' football on the National Game Board.
In accordance with government recommendations, the Association is inviting applications from those with a genuine interest in the Association's role within the football family to join the Council. As the unpaid Independent Council Member, you would provide impartial advice and challenge to help maximise the Council's effectiveness. You would help to ensure that the organisation promotes exemplary corporate governance whilst continuing to develop as an effective and representative governing body.
You would have significant experience operating at a strategic level in either the private or public sector; equally you could bring a breadth and depth of experience from the football, education, and/or sport industry. You would have a proven track record of building and maintaining constructive relationships and partnerships using a collaborative approach to gain results. You would have strong interpersonal and influencing skills, be able to become an effective member of the Council team, and have a personal style that promotes openness and gains trust.
If you feel you are a suitable candidate for this fantastic opportunity, please email your details to office@esfa.co.uk quoting the reference: ESFA/IND
The closing date for applications is Friday 4 March 2016

Archived News
Seasons
Season 2015-2016
February 2016
09th :: Volunteer Vacancy – Independent Council Member