Stanley Park girls zoom into last 16 as Kurt makes his mark
Wednesday 03 February 2016By ESFA Office
Last Updated:
25/02/2016 17:56:49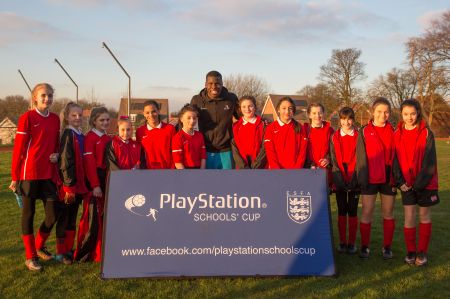 It was a special day all round for Stanley Park High School as they enjoyed a visit from a Premier League star and saw their Under 13 girls' team reach the last 16 of the ESFA PlayStation Schools' Cup.
Chelsea defender and France international Kurt Zouma visited the school to support the 7th Tie of the Round event of the season, and was a popular presence among the numerous football fans at the school.
Almost as soon as the final whistle had blown on Stanley Park's 2-0 win over Charles Darwin School, Kurt was on hand to take a celebratory selfie with the team and create some fantastic memories for the girls. The reward for their victory is a chance to secure a place in the quarter finals, with an away clash against Cornelius Vermuyden School from Canvey Island, Essex standing in the way.
Kurt also took part in a Q&A session with some of the school's sporting superstars, revealing his trickiest opponent, proudest career moment and best goal among other aspects of his football career.
Also keep an eye out for Sky Sports Game Changers and YouTuber Hurder of Buffalo's channel in the coming weeks as Kurt completed the grassroots show's target goal challenge (with great success!) and showed his virtual football skills on FIFA 16 on the PlayStation 4.
As part of this once-in-a-lifetime school day, pupils were treated to ESFA coaching sessions as well as the school's Sports Hall being transformed into a PlayStation Gaming Zone to reward top-performing pupils.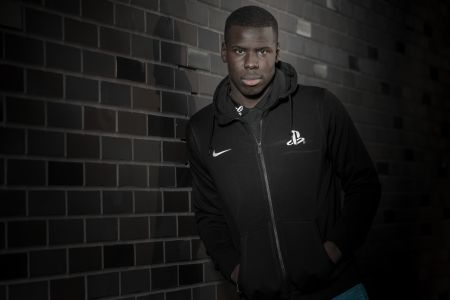 We would like to extend a huge thanks to Stanley Park High School for being amazing hosts for the event, and to Kurt Zouma for being a fantastic ambassador and making it an unforgettable day for the school.
Today marks the next Tie of the Round event, taking place in Manchester with a special appearance from a Manchester United player, who himself represented his country in the English Schools' FA U18 Schoolboy Squad! Full report on today's event to come soon.

Archived News
Seasons
Season 2015-2016
February 2016
03rd :: Stanley Park girls zoom into last 16 as Kurt makes his mark