Bertrand makes a splash at Oasis Academy Mayfield
Monday 30 November 2015By ESFA Office
Last Updated:
30/11/2015 17:28:38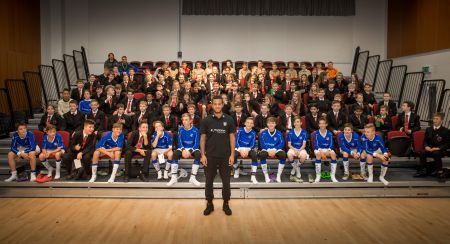 Oasis Academy Mayfield had a school day to remember as Southampton and England star Ryan Bertrand made a surprise visit to support the most recent ESFA PlayStation Schools' Cup Tie of the Round event.
There was a derby day atmosphere in the air as the school's Under 13 PlayStation Schools' Cup for Boys clash against Bay House School, also from Hampshire, was selected as the 'Tie of the Round'.
Unfortunately after a very tight first half between the teams, it was the visitors that progressed to Round 4 after they turned on the style in the second half to secure a 5-0 victory.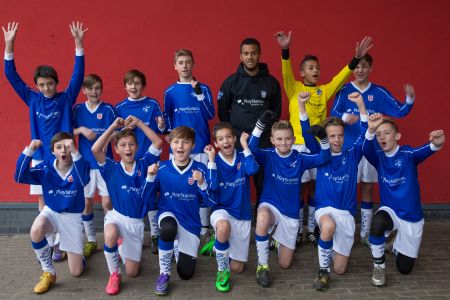 As well as jumping into the team photos of both teams, Ryan took part in a number of activities with the school's pupils. This included playing FIFA 16 against a pupil, picture and signing sessions and supporting a pupil Q&A with over 130 pupils in a packed lecture theatre.
Ryan also took on YouTuber ChrisMD on the PlayStation 4 – keep an eye on Chris' channel to see the video in the next few days!
Away from Ryan's exciting appearance, well-performing pupils were rewarded with a PlayStation Matchday Hub being set up in their Sports Hall – with 16 PlayStation 4 consoles showcasing the latest titles. The ESFA also gave PE lessons a brand new look with two football coaches putting on some fun sessions for pupils all the way from Year 7 to Year 11.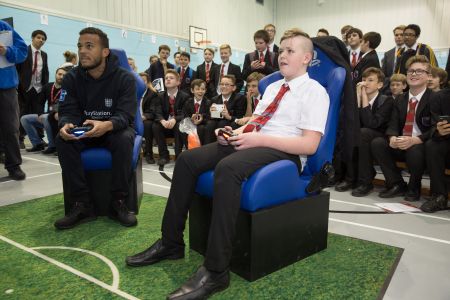 We would like to extend a huge thank you to Oasis Academy Mayfield for their fantastic hospitality and to Ryan Bertrand for making it a day to remember!
This week sees the ESFA and PlayStation visit another school on Wednesday 2 December for our next Tie of the Round event - we will keep you posted with further information via our Twitter account!
Archived News
Seasons
Season 2015-2016
November 2015
30th :: Bertrand makes a splash at Oasis Academy Mayfield