Taking Football to Africa and Beyond Appeal
Monday 27 July 2015By ESFA Office
Last Updated:
28/07/2015 12:17:49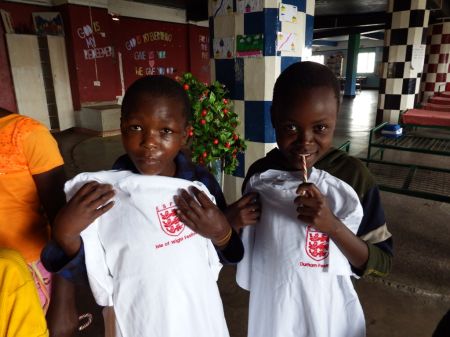 Last year, the ESFA promoted the Taking Football to Africa and Beyond Appeal on behalf of Wing Commander Neil Hope MBE, of RAF Shawbury through the RAF Football Association, showing our support for the fantastic work he and his colleagues undertake.
Following our publishing of this story and an office clear out, we found a large number of ESFA T-shirts that were made for various festivals over the years, but had remained unused. With many of the festivals no longer taking place, we struggled to find a home for them to go to, as many of our local charities won't take branded clothing.
After contacting Wing Commander Hope, he advised us Taking Football to Africa and Beyond would be grateful of the donation and it was arranged for him to collect them from us in February 2015 ahead of their next trip planned for June.
Since then, Neil has been in touch and kindly sent us some photographs of our donation in action. He informed us that t-shirts were handed out at Saidia Children's Home in Gilgil, where most of the children are either abandoned or abused. They also took some to the Small Loving Hands home in Gilgil, where most of the children are HIV+. Please find the links here to the websites for both Saidia Children's Home and Loving Hands Safe House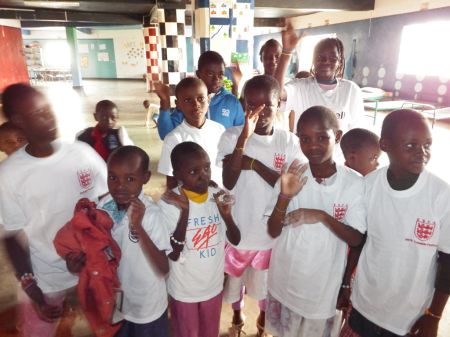 The team of Volunteers embarked on a 9 day delivery itinerary in East Africa, which included 40 deliveries. The team are always looking for football kits as well as items such as school uniforms and baby clothes to send to people around the world. More information on the charity can be found here.
The ESFA are very proud to have been able to go some way towards helping Taking Football to Africa and Beyond with the fantastic work they do and would like to urge others to do the same. For further information on how you can help, please contact Wing Commander Neil Hope.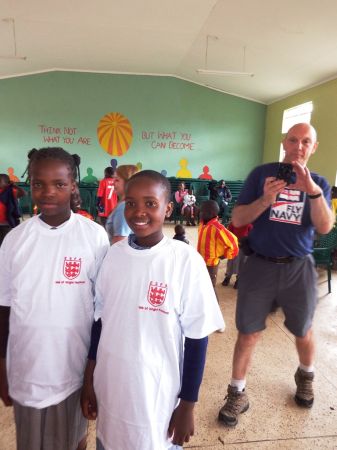 Archived News
Seasons
Season 2014-2015
July 2015
27th :: Taking Football to Africa and Beyond Appeal