Premier League Under 16 Small Schools' Cup Final
Tuesday 28 April 2015By ESFA Office
Last Updated:
29/04/2015 13:01:28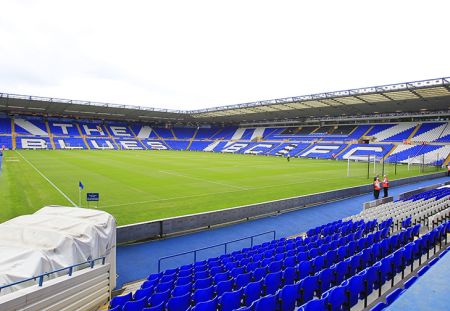 Buckswood School v Batley Grammar School
Venue: St Andrew's Stadium, Birmingham City FC
Date: Friday 01 May 2015
KO: 13:30
The ESFA would like to congratulate both Buckswood School and Batley Grammar for making it through to the Premier League U16 Small Schools' Cup Final, to be played this Friday 1 May at Birmingham City FC!
All three Premier League finals are scheduled to be hosted throughout Friday and the Small Schools' will be the middle match, kicking off at 1:30pm.
Ahead of Friday's festivities, please find below a short bio on both of the schools taking part in the match.
Buckswood School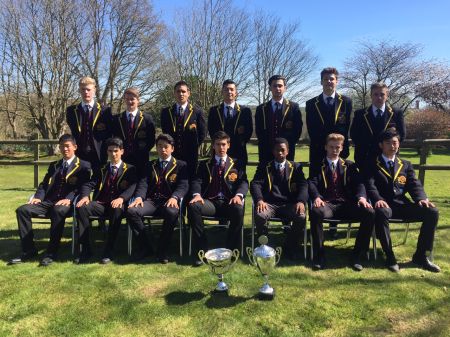 Buckswood School Team Photo
Football at Buckswood has progressed well over the last few years with this team being Regional U15 Champions last year along with younger teams also doing well. The school plays in the South East Sussex School League, competing with local state schools, some of which are more than twice the size of Buckswood. The team they have is a strong one, led by their Mexican Captain Angel Aguilera and in the spirit of the schools' international family, the rest of the squad contains players from 8 different nationalities!
In their current squad, right midfielder Alvarez is currently on trial with AC Milan and centre midfielder Davies has just secured a two year scholarship with Brighton and Hove Albion.
Batley Grammar School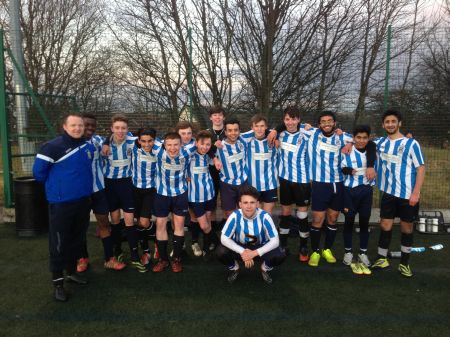 Batley Grammar School Team Photo
Batley is a 400 year old school of around 700 pupils who have come into their own this year throughout this Premier League competition. The school boasts a list of previous students who have progressed on to playing sports professionally, such as Richard Dawson (England Test Cricketer) and Nick Scruton (Rugby League Pro).
Batley have two players in their current squad, Lewis Knight and Ryan Ferguson who represent Leeds United FC and have done for a number of years.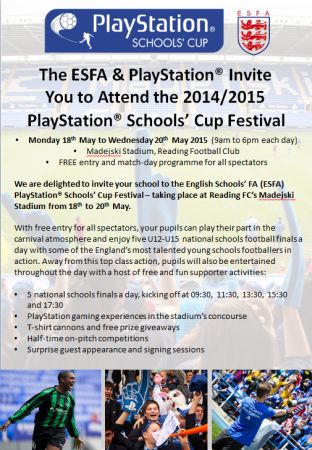 You can come along to support these teams, who have worked tirelessly to reach these National Finals and with entry only £4/adult and £2/children, you get to watch some top quality, Premier League sponsored football and cheer the teams on to victory.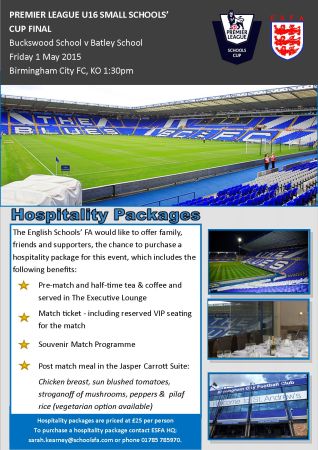 Hospitality packages are also available for the day, allowing you the chance to not only watch the match, but to watch it in style from one of Birmingham City FC's Executive Lounges, followed by a delicious post match meal with players and officials. Please contact Sarah Kearney if you are interested.
Good luck to both teams!

Archived News
Seasons
Season 2014-2015
April 2015
28th :: Premier League Under 16 Small Schools' Cup Final