ESFA U15 Girls' International Squad – Bob Docherty Cup
Friday 17 April 2015By ESFA Office
Last Updated:
29/04/2015 13:01:28

The 2015 Bob Docherty Trophy for SAFIB U15 Girls' teams was held at the Toryglen Football Centre in Glasgow from Monday 6th – Thursday 9th April 2015.
The ESFA U15 International squad attended the tournament and after playing all matches, came a respectable third in the tournament.
All the match reports from the tournament can be found via the SAFIB website, here.
On Tuesday 7 April, the girls were presented their International Caps for their representation as part of the ESFA U15 International Squad.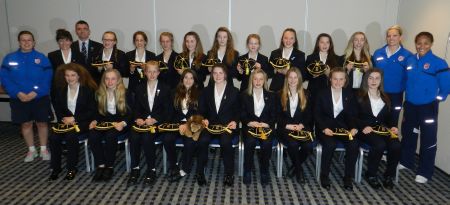 We would like to thank all the girls' and their management team for the hard work that has gone into competing in this tournament this season.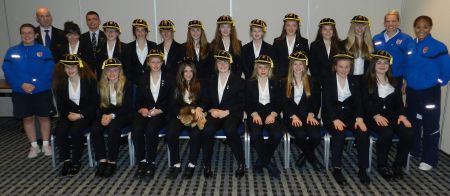 Archived News
Seasons
Season 2014-2015
April 2015
17th :: ESFA U15 Girls' International Squad – Bob Docherty Cup