National Finalists: West Herts College v Gateshead College - Today!

Tuesday 31 March 2015By ESFA Office
Last Updated:
31/03/2015 10:01:36

ESFA Girls' U18 Colleges' Trophy – Fleetwood Town FC 31/03/15: KO 2pm
The ESFA would like to congratulate both West Herts College and Gateshead College on making their way through to the Girls' U18 National Finals to be played today at Fleetwood Town's Highbury Stadium.
Ahead of today's match, please find below a short bio on each of the teams.
West Herts College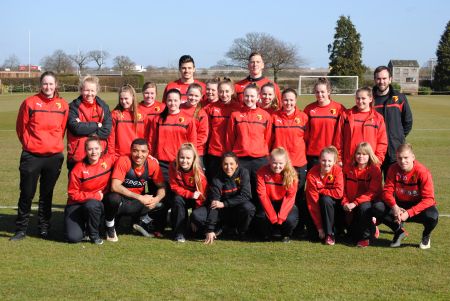 West Herts College female academy was founded in 2010 and to date have seen their teams become ESFA National Cup semi finalists in 2011/12, Ebdon Cup Champions in 2011/12, BCS National Cup semi finalists in 2011/12 and runners up in the BCS Elite Group in 2010/11.
Some of their players have gone on to further their footballing careers for example, Georgia Mays for England U20s, Chontele Lawrence and Adekite Fatuga for England U19s, 7 girls have been taken on to the Watford Development Squad, 6 girls have been signed to Watford's 1st team and 3 other girls have successfully obtained US scholarships.
Chloe Farrell represents the Middlesex Centre of Football Excellence, Shayla and Mollie Burgess represent Watford 1st Team and Amber Tullett and Rebecca French are in the Watford LFC Development Squad.
Gateshead College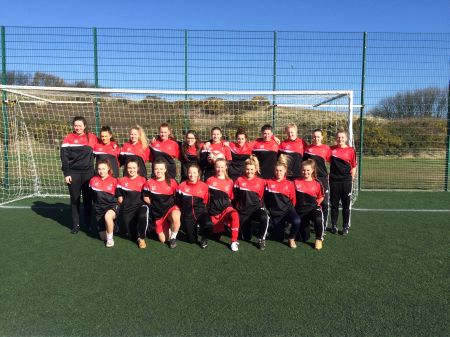 Gateshead College were three time winners last season for British Colleges Elite League, Playoffs and English Colleges Northern Premier League. With two further successes in 2013/14 in the British Colleges leagues.
They have had players from their teams go on to represent in various clubs and teams including Carly Telford, Demi Stokes and Jill Scott for the England senior team. They have had other players representing in the Ireland Senior Team, England U23s, England U19s and Sunderland Ladies' 1st Team.
This season, Grace Donnelly is also a part of the Sunderland Centre of Excellence.
Congratulations again to both teams and we wish you the best of luck in today's final!
You can follow the progress by following @SchoolsFootball on Twitter.

Archived News
Seasons
Season 2014-2015
March 2015
31st :: National Finalists: West Herts College v Gateshead College - Today!