England U18 International Squad Announced
Thursday 15 January 2015By ESFA Office
Last Updated:
20/04/2015 09:31:47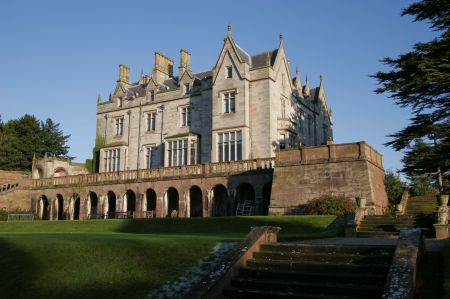 On Friday 9th January, 32 boys arrived at Lilleshall NSC for the last 32 ESFA trials. Following fitness testing and training on Friday afternoon, the management team hosted a lecture on ESFA U18 International football. Guest speaker Rob Gilroy (ESFA U18 player 2013), delivered an inspirational talk to the aspiring players. Rob was a fantastic role model for ESFA and we were all moved by his eloquence and motivational words.
Despite the blustery weather conditions, two competitive games were played against the RAF and Navy and two good performances resulted in a 2-0 win v RAF and 5-0 win v Navy.
On Sunday morning, the two ESFA squads played against each other and despite fatigue, played out an entertaining game with seven goals being scored.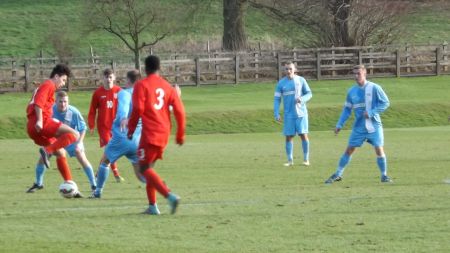 We would like to say thank you to the management team and selectors for their valuable expertise and support throughout this international process.
The management team will continue to build on their key message to the players, based on the following values:
Character
Standards
Work Ethic
Team Ethic
Trust
Enjoyment

Our season will be built around them as we move forward together.
Final U18 Squad Announced:
Selecting 16 boys to progress was extremely difficult and it is important to remember football selection is based on opinion. Please find the official squad list below:
| | | |
| --- | --- | --- |
| PLAYER | COUNTY | SCHOOL/COLLEGE |
| ARMSTRONG Rene | Kent | Dover Grammar School |
| BLACK Robert | Gtr Manchester | Wellacre Tech College |
| BUNDU Mustapha | Gloucestershire | Hartpury College |
| CURRY Adam | Durham | St Josephs Catholic Academy |
| CUTTS Elliott | Kent | Simon Langton Grammar School |
| FOGG Lewis | Gloucestershire | Hartpury College |
| GEORGE Monty | Wiltshire | Bishop Wordsworth School |
| GUNSON Charlie | Hampshire | Sparsholt College |
| KABASHI Rigers | Essex | Langdon Secondary School |
| NDOZID Jordy | Inner London | St John Bosco College |
| PAPASTYLIANOU Michael | Gtr Manchester | Manchester College |
| PATTERSON Kaylem | Oxfordshire | City of Oxford College |
| PRYCE Ryan | Shropshire | Walford &North Shropshire College |
| ROSENWALD Frank | Devon | Colyton Grammar School |
| SIMPSON Aaron | Kent | Maplesden Noakes School |
| STOREY Jordan | Somerset | Yeovil College |
Congratulations to the team and we look forward to seeing the boys on February 4th for their first fixture against Australia at Stafford Town FC!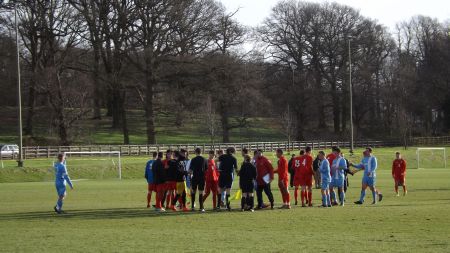 Finally, Good luck to all 32 boys with their future, it was a pleasure to lead an elite group of young men who were impeccable in their behaviour both on and off the pitch.
Andy Blight ESFA U18 International Manager
& The ESFA Team

Archived News
Seasons
Season 2014-2015
January 2015
15th :: England U18 International Squad Announced