CHRISTMAS MESSAGE FROM THE CHIEF EXECUTIVE
Thursday 19 December 2013By ESFA Office
Last Updated:
19/12/2013 12:27:07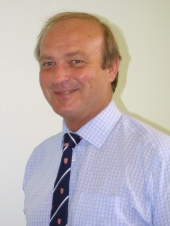 John Read, ESFA Chief Executive
As we approach the end of the year and midpoint of the season we can look back with pride and satisfaction in our achievements. It has been an exciting year with not only an increase in participation but also an involvement in a number of high power initiatives.
A new 3 Year Development Plan introduced at the start of 2013 has focused the ESFA Council and County Schools' representatives in moving forward with our profile and increased communication with the other stakeholders of English football. Working with the FA, Premier League and our new sponsors Sony PlayStation we have developed or are developing plans to rejuvenate District football at Primary School Level, increase girls' participation, introduce Futsal and introduce a new generation of national ESFA PlayStation cups at secondary school age group (12 to 15).
We are embarking on a new, exciting District Football Project for the Primary School age group. Working with the Premier League and the 25 Category 1 professional clubs we are introducing District football into the academy or community sections of the clubs to provide additional excellent coaching for players and teachers, the use of first class facilities and the possibility of upward and downward movement of players between this new system and the academy system. Boys who are already a member of an academy will not be allowed into this programme as it is a programme for the next tier of players. We will be introducing a new member of staff to coordinate this project early in the New Year and are looking forward to seeing positive results and support for District football.
Working with the FA's National Game Board we have increased our programme of girls' football to include an 14 county festival. This was unfortunately cancelled due to the bad weather during the October half term. The girls' u15 international squad are having a warm weather training camp in Barcelona, Spain, during the February half term. We are also, in conjunction with the FA's Small Sided Committee enhancing our provision of Futsal, the new preferred indoor 5 a-side version of football. Eastbury Comprehensive School and Rainham (Kent) School for Girls as our national champions will represent England in the International School Sports Federation Futsal World Cup in Sardinia, Italy, at the end of May.
The PlayStation Schools' Cup competitions have been a resounding success, especially the newly introduced PlayStation Tie of the Round. Supported by PlayStation we have used one match in each month to enhance the competitions. PlayStation have a large presence in the selected school and arrange for a local professional player (Ashley Young, Michael Dawson, Gabriel Agbonlahor, Tim Krul and Rickie Lambert have so far been present) to be in attendance to meet the teams and take a question and answer session before the game. Pupils from the school have the opportunity to see and play with the range of PlayStation equipment, including the new PlayStation 4 console.
Last month we welcomed a new member of staff as our Football Development Manager. Mr. Andy Weston, on secondment from the Staffordshire County FA where he was the County Development Manager will work initially with 10 focus School County FAs to establish what programmes are running and to coordinate communication and participation with the appropriate County FA. This is another sign of exciting time of change here at HQ.
I am looking forward to moving all these projects/initiatives forward into 2014 in what should be a great year for schools' football. May I also thank all of our membership for their loyalty and hard work around the country. Without your help and dedication we would not be in the position to delivering 41 national competitions alongside the myriad of county and district competitions.
Finally, a vote of thanks to my hard working, professional and loyal staff here at Headquarters in Stafford.
Best wishes for a happy Christmas and a successful New Year.
John A Read Chief Executive 19 December 2013
Archived News
Seasons
Season 2013-2014
December 2013
19th :: CHRISTMAS MESSAGE FROM THE CHIEF EXECUTIVE