Chief Executive Monthly Report
Wednesday 07 August 2013By ESFA Office
Last Updated:
30/08/2013 14:49:28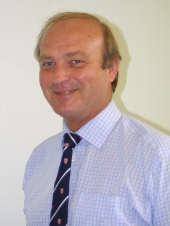 John Read, Chief Executive
Although schools' football fixtures are yet to begin we are already into the flow of the new season with European Champions League preliminary rounds and the first round of the Football League Cup taking place.
You will read elsewhere in this ezine about the fantastic opportunity that has come our way with the new sponsorship of our under 12 to under 15 national competitions by PlayStation. With PlayStation's support we hope to be able to enhance our already excellent portfolio of cup competitions. The arrangement also comes with some other bonuses such as a Journalists Competition and a school tie of the round. Full details will be available soon on either www.esfa.co.uk or www.playstationschoolscup.com or www.facebook.com/playstationschoolscup.
The Council of the English Schools' FA has now finalised a 3 year Development Plan that will see an emphasis on Futsal, girls' football, County and Regional Festivals and School Year 3 and 4 activities.
We have two further initiatives planned for this season which are very exciting. Firstly we will be working with the Premier League and the Government to enhance the provision of football into our Primary Schools and secondly by employing a new member of staff to run a pilot project in 10 Schools' County FAs to enhance our communication and participation. If the latter initiative is successful we would intend to roll out to all 44 counties in season 2014-2015.
To kick the season off we have the DANONE Nations Cup being played in England for the first time. Representing England are the winners of the ESFA under 12 National Cup, Cardinal Heenan School from Liverpool. The team will play knock out rounds along with 35 other national winners at the Surrey Sports Park over the period of 3 to 6 September. The finals will be played at the National Stadium, Wembley on Saturday 7th September. All 36 teams will play one match on finals day.
May I take this opportunity to thank all those teachers, AOTTs and parents who support schools' football at local, county and international level and to wish you all the very best of luck for the new season.
John A Read
Chief Executive