England to host New Zealand at AFC Wulfrunians
Wednesday 10 April 2013By ESFA Office
Last Updated:
10/02/2021 11:49:23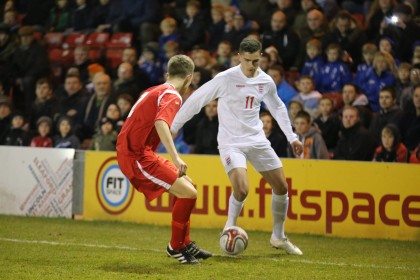 The venue for the upcoming International Friendly against New Zealand will be held at AFC Wulfrunians in Wolverhampton.
This will be held on Monday 6th May 2013 which is a bank holiday. The game will kick off at 1.30pm.
Ticket prices and details will be published closer to the date.
To view all of England Schoolboy International Matches please click here.

Archived News
Seasons
Season 2012-2013
April 2013
10th :: England to host New Zealand at AFC Wulfrunians