U18 Schools' Trophy for Girls at Doncaster Rovers
Wednesday 27 March 2013By ESFA Office
Last Updated:
10/02/2021 11:49:22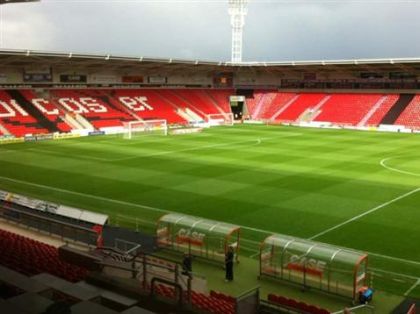 Keepmoat Stadium, home of Doncaster Rovers Football Club
The ESFA Competitions Department would like to annouce that the new date for the ESFA Under 18 Schools' Trophy for Girls will be Wednesday 24th April 2013. The game will kick off at 12 noon.
Balby Carr Community Sports College (Doncaster) will play Thurstable School (Colchester & North East Essex) at the Keepmoat Stadium, home of Doncaster Rovers Football Club.
Ticket prices will be £4.00 for Adults and £2.00 for Pupils.
Archived News
Seasons
Season 2012-2013
March 2013
27th :: U18 Schools' Trophy for Girls at Doncaster Rovers