U18 Inter County Trophy Semi Final Draw Now Online
Friday 22 February 2013By ESFA Office
Last Updated:
10/02/2021 11:49:20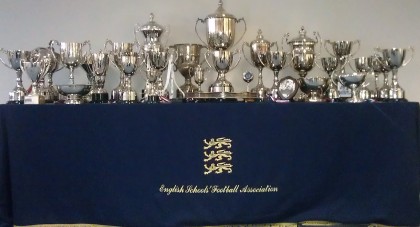 The Semi-Final draw for the ESFA Under 18 Inter County Trophy was made this morning.
Merseyside CSFA will play at home to Sussex CSFA in the first semi final.
Kent CSFA or Shropshire CSFA will be at home to Cleveland CSFA or Humberside CSFA.
Semi Final ties are to be played on Saturday 9th March 2013.
Winners of the Semi Finals will travel to Milton Keynes for the Final which will be played at Stadium:mk on Wednesday 20th March 2013.
View fixtures and results for the U18 Inter County Trophy here.

Archived News
Seasons
Season 2012-2013
February 2013
22nd :: U18 Inter County Trophy Semi Final Draw Now Online