Chief Executive Monthly Report
Friday 15 February 2013By ESFA Office
Last Updated:
10/02/2021 11:49:20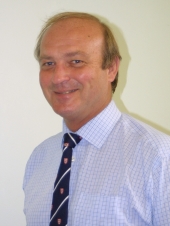 John Read, ESFA Chief Executive
Since the Chairman wrote his message for this ezine we have had a downturn in the weather with Nationwide snow and freezing conditions. However, I am confident that Darren and his team in the Competition Department will have things under control. Of course, you the team managers will have a great input and to this end I ask you to arrange your National Cup matches sooner rather than later and definitely do not leave until the deadline dates.
As most of our membership will know, Darren's predecessor Mike Spinks, finally retired on 31st January after nearly 11 years in post. Mike had been an ESFA Council member for the South East prior to joining the staff. An ex Primary school Head Teacher Mike had also been Chairman of the English Schools' Cricket Association and cricket remains his second passion behind Norwich City FC. We have not seen the last of Mike as Council has co-opted him onto Council for the remainder of the season as Council Member South East.
I should like to put on record my thanks to Mike because it has been a pleasure working with him these past 10 years and I wish him and Heather a happy retirement.
The Chairman has reported earlier the fact that we are very short of younger colleagues o serve both nationally and locally as schools' football administrators. I shall be writing to all ESFA District Associations next month to ask them to consider nominating colleagues to serve on the National Council. Full time teachers have priority if nominated for one of the 4 posts in each region, followed by teachers who have retired within the last 3 years and finally teachers who have been retired for longer than 3 years. There is currently a vacancy in the Midlands region. Please give me a call in Stafford if you would like to consider a role of Regional Council member so that I can let you know what it entails.
We are now entering the International season with the U18 Boys off to Valencia, Spain on the 18th February. The Girls' U15 final trial has been rescheduled for 18/19th February.
I mentioned in the January ezine that we are working closely with all elements of the game trying to revamp school/youth football. Nothing concrete to report at this time, despite reports in the Daily Telegraph that Manchester United were taking the lead in this matter.
Whilst talking with Membership (colleagues delivering school district and county football in the main)over the past few months it has become apparent that many are unsure of the role that can be taken on by adults other than teachers (AOTTs). Some 4 years ago ESFA changed the requirements for managers who control representative school teams. As well as teachers, employed members of the Department of Education and retired teachers, ESFA Competition Rule 4 (c) (iii) states:
" A person who has direct approval in writing from the appropriate local or county Schools' Football Association who:
(a) has at least a Level 1 FA coaching qualification.
(b) has undergone a (FA CRB) Criminal Records Bureau check - any payment associated with this shall be the responsibility of the local/county Schools' Football Association. This information must be registered with the ESFA on the appropriate form and the CRB Certificate number must be attached to the form. This registration is to be done on a three year basis. Approval may be withdrawn by the ESFA, or the local or county Schools' Football Association, at any time.
Therefore under this regulation an AOTT, correctly registered with ESFA, may take control (without a teacher being present) of a local / county Schools' Football Association representative team.
The ESFA Council, at their February meeting agreed that in order to be eligible for the new Whole Game (Administration) System, which is to be introduced for season 2013/2014, and also to provide a fairer and equal disciplinary procedure would centralise ALL school football discipline. 50% of County Schools' Football Associations already use this centralised system, however, this decision means that the other 50% will also have to comply. The Football Association will inform all registered referees that all future discipline (red and yellow cards) is to be handled by the ESFA office in Stafford. Disciplinary forms should be sent to office@esfa.co.uk ,by post to 4 Parker Court, Staffordshire Technology Park, Stafford, ST18 0WP or by fax to 01785 248246