LB Sport & Leisure Partnership Update
Monday 11 February 2013By ESFA Office
Last Updated:
10/02/2021 11:49:20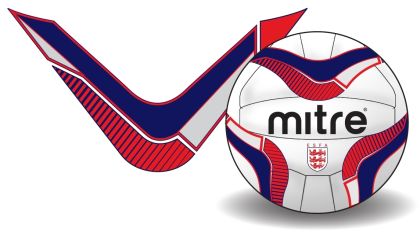 LB Sport and Leisure ESFA Bespoke Mitre Matchball
We are delighted to announce LB Sport & Leisure as our preferred Equipment Supplier.
In association with LB Sport & Leisure we have designed an Official Mitre ESFA branded Match Ball available in size's 4 & 5. We recommend the use of these in all our national competitions for an added touch of professionalism. They are approved and tested and currently selling at a very competitive and exclusive price of £14.99 +VAT.
These footballs are a one-off design and have been specially made available for ESFA affiliated schools.
ORDER YOUR BALLS NOW and PAY SEPTEMBER 2013
Please place your ball orders through Lee Bennett. For any further information e-mail Lee at lee@lbsportandleisure.co.uk or call 07824 44 0748 anytime to discuss your requirements. These footballs have to be pre-ordered and we recommend you place your order by 28th February 2013 in order for delivery of the balls for the start of the new 2013/2014 Football Season.
LB Sport & Leisure is an established company formed in 2007 by Ex-Amateur Footballer Lee Bennett who has over 30 years' experience in the sports industry dealing with Schools, Clubs, Colleges and Universities. Working closely with Mitre Prostar, they supply equipment, kits and team tour kits (both standard and customized) for teams and individuals. To see their huge range of stock please visit their website: www.lbsportandleisure.co.uk
They pride themselves in quality, service and providing a personalised service. They can offer advice and recommendations on products and styles, showing samples at face to face meetings. Their team of designers and embroiderers can transform a blank garment into a professional team kit including personalizing garments with individual names and initials, embroidery of logos, school team colours and special tour clothing.
Lee Bennett will be following up with interested groups over the next couple of weeks, and by supporting this initiative you are supporting ESFA.
Archived News
Seasons
Season 2012-2013
February 2013
11th :: LB Sport & Leisure Partnership Update