Long Service Recipients
Monday 04 February 2013By ESFA Office
Last Updated:
10/02/2021 11:49:20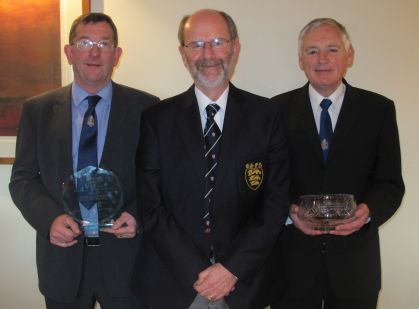 L-R: Mike Stainton (Carlisle) 40 year recipient, ESFA Chairman, Neil Pont, Gerry Holland (Barrow) 50 year recipient
As we continue to highlight the efforts of our devoted volunteers throughout the country, we would like to thank Mike Stainton (Carlisle) and Gerry Holland (Barrow) for their years of effort within schools' football.
Mike Stainton recieved his 40 year award and Gerry Holland recieved a 50 year long service award.
ESFA Chairman, Neil Pont, was on hand to present the awards at the long service lunch held in Cumbria.