Under 18 International Assistant Manager Vacancy!
Thursday 27 October 2011By ESFA Office
Last Updated:
27/10/2011 16:16:09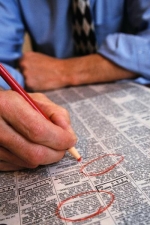 Potential candidates for this appointment within the English Schools' FA have until 5.00pm on Friday 25th November 2011 to submit their applications
The Chairman of the English Schools' Football Association International Committee wishes to appoint a suitably qualified Coach as Assistant Manager to our Under 18 International Squad.
Candidates will be required to forward a CV and evidence of activities within schools' football to the Chief Executive. You must have a UEFA A License and be in a full time teaching appointment.
For more information on our International Programme please click here
If you are interested in the position, please download the advert here
Archived News
Seasons
Season 2011-2012
October 2011
27th :: Under 18 International Assistant Manager Vacancy!