Chairman's Message: June 2011
Thursday 23 June 2011By ESFA Office
Last Updated:
10/02/2021 11:49:13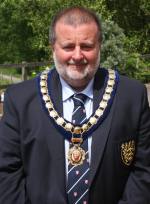 Chairman - Mike Coyne
I recently attended the National Primary Football Finals at Watford FC Training Ground. This is an event very close to my heart as a primary school head teacher and I am delighted to report on another successful and very well organised event. ESFA Competitions Department Mike, Darren and Ed do a great job for our association and always ensure that events have a professional polish that stands us apart. We are grateful for their hard work and dedication.
I saw good football played in the right spirit and watched by appreciative and supportive crowds – everything that we all hold dear about schools' football, a truly splendid day. I send my congratulations to all schools and associations who contributed to the day. I would love to be in their shoes one day and take my school team to the national finals – one can only hope!
At this point I would like to congratulate the CEO John Read on securing a major sponsor for the Primary Competitions for the next three seasons. Major retailer TESCO have agreed to sponsor our four primary competitions and also regionalised festivals for U9 football (Y3 and 4). This is a major coup in a time of economic difficulty and the result of at least two years work and negotiation on John's behalf. It is also a very exciting development for the ESFA and primary school football in particular.
As I approach the end of a very busy year as ESFA Chairman I reflect on an important and very active year for our association. Just a few of my own special memories (amongst many) include:
The inaugural fixture for the ESFA U15 girls' national representative team. This was a fantastic event and I believe a very significant one for the ESFA.
A victory for our U18 international team in front of over 6,000 people at Yeovil Town FC. This was a particularly special occasion for me as it was staged by Somerset Schools FA – my local association. It has been a privilege to work with the U18 team and staff this season. They are excellent role models for the ESFA on and off the field of play. Our international team is truly the pinnacle of our pyramid of football opportunity.
My pride at the positive comments made by FA Chairman David Bernstein and England legend George Cohen as they witnessed an ESFA U12 final played at Craven Cottage. They were impressed by the high quality of the occasion and the quality of the football played. Their comments about this one game would apply to many games all across the country and should give us all a great sense of pride.
To witness at first hand the hard work and dedication of our excellent staff team. I have received great support from them all and I would like to express my sincere gratitude.
It has been a privilege to serve the ESFA as chairman and I am grateful to my fellow council members for their support, in particular to my Vice Chair John Appleby. I wish him every success as chairman for the 2011-12 Season, and hope he enjoys his year as much as I have enjoyed mine.
Mike Coyne
ESFA Chairman (Season 2010-11)