FA Learning: Want to learn more about football?
Tuesday 22 June 2010By ESFA Office
Last Updated:
10/02/2021 11:48:52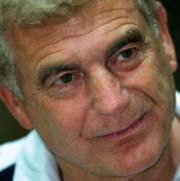 Sir Trevor Brooking, MBE
The modern game of football is changing. Players are quicker, stronger and more creative. Stand out individuals mix intelligence and flair, solving problems and making decisions in an instant. Teams work harder, cover more distance, preparing meticulously in every area, utilising cutting edge technology and leaving nothing to chance.
As the game gets quicker and more intelligent so must our coaches, referees, administrators, medics and teachers. As a world class leader in delivering football education at every discipline, FA Learning aims to do just that.
FA Learning takes a lead role in educating the football workforce to ensure coaches and players alike have the opportunity to achieve the level of success they are capable of. Together we will positively affect the coaching culture in England, foster a spirit of innovative and technological change in learning and firmly place the player at the centre of the coaching process.
In this booklet you'll find details of the courses which FA Learning provides. Courses are delivered throughout the country, both on a local level and as national specialist courses too. You can also learn online at TheFA.com/FALearning.
If the players who play the game are changing, then all who prepare the platform for the players to perform must change too. Don't be left behind, commit to not just gaining qualifications, but to developing skills through lifelong learning and receive this recognition as a licensed coach and practitioner.
Sir Trevor Brooking
The FA Director of Football Development
To download a copy of this FA Learning Introduction Brochure go to www.esfa.co.uk/coaching

Archived News
Seasons
Season 2009-2010
June 2010
22nd :: FA Learning: Want to learn more about football?