Competition Dates for Season 2012-2013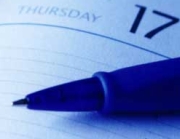 The deadline dates for next season's English Schools' FA Cup competitions can be downloaded here.

ESFA 17 Jul 2012
July 2012 News
17th :: National Competition Entry Form - Season 2012-2013
Attention Teachers! The English Schools' FA is still accepting entries into next season's National Schools' Competitions - to enter your school go to www.esfa.co.uk/schools and login using your unique ESFA number and password.